To receive Food for Thought in your inbox, register here.
---
1. The top 20% households' share of US income: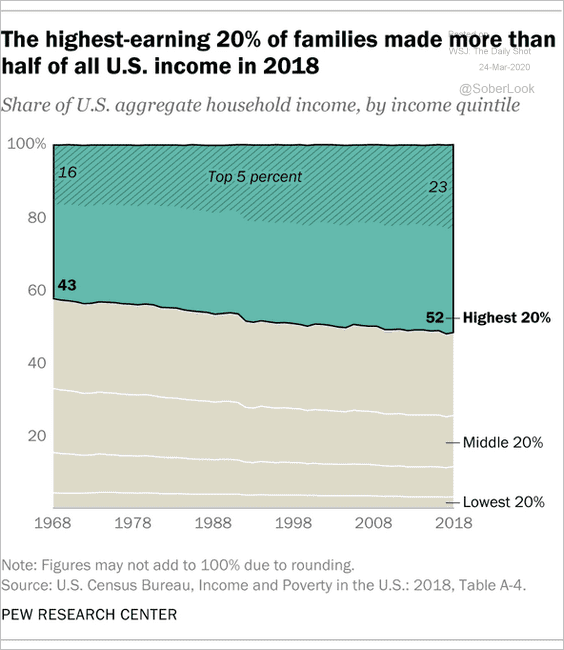 Source: @pewresearch Read full article

2. Germany's and Japan's aging populations:


Source: Alpine Macro

3. The aging population of US state prisons:


Source: The Marshall Project Read full article

4. Working longer hours at home:


Source: @markets Read full article

5. The coronavirus panic index by county:


Source: Cognovi Labs

6. Concerns about getting tested:


Source: Gallup Read full article

7. How long can the coronavirus survive on surfaces?


Source: The Economist Read full article

8. Foreign tourism spending in the US:


Source: ANZ Research

9. Job offer rejection rates by industry:


Source: @WSJ Read full article

10. TV ratings:


Source: Statista
——————–
---