To receive Food for Thought in your inbox, register here.
---
1. Venture capital financing by region:


Source: @WSJ Read full article

2. The worst states for corruption: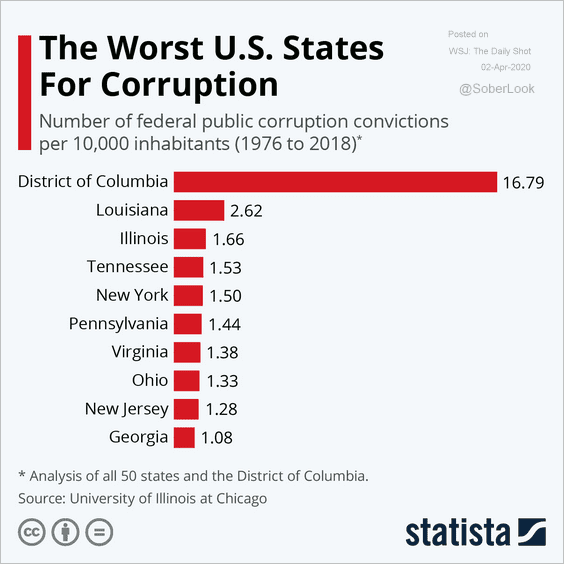 Source: Statista

3. Share of men and women across different occupations:


Source: European Foundation for the Improvement of Living and Working Conditions Read full article

4. College enrollment changes by major:


Source: Statista

5. Donations to Democratic candidates in tech and financial services: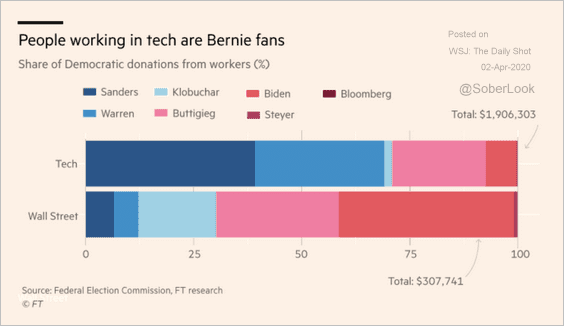 Source: @financialtimes Read full article

6. Where construction is exempt from "nonessential" business closures: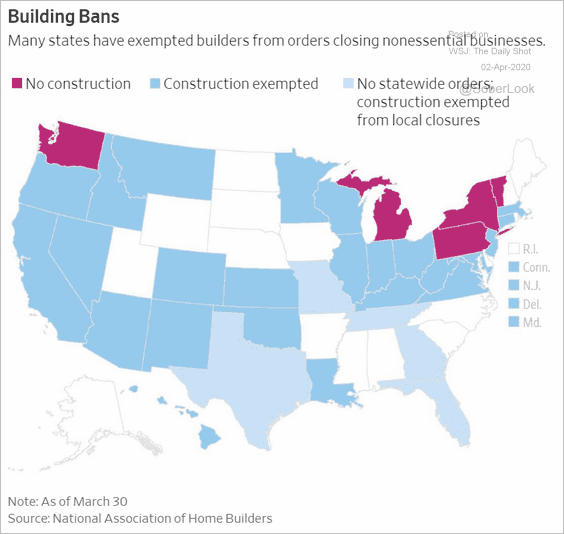 Source: @WSJ Read full article

7. Who has been stockpiling the most for the quarantine?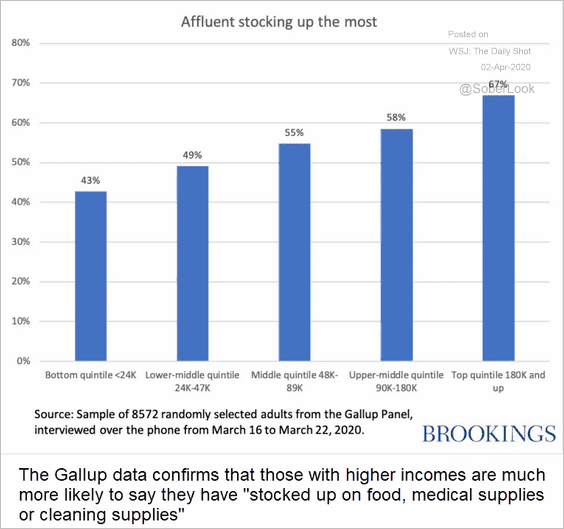 Source: The Brookings Institution Read full article

How much does it cost to stockpile food?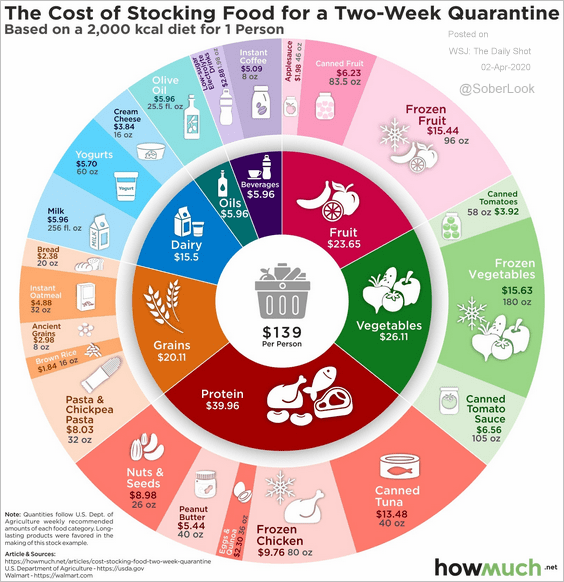 Source: @howmuch_net Read full article
——————–

8. New York City ER visits:


Source: @peterbergman_

9. Changes in online interest in selected products: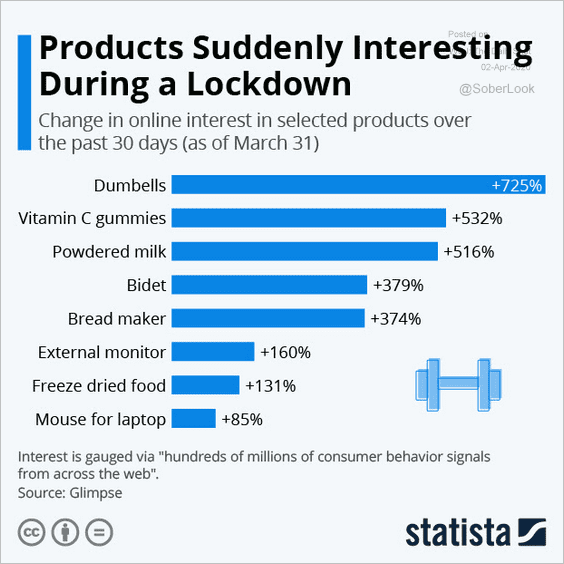 Source: Statista
——————–
---