1. Top 10 advertisers on Facebook: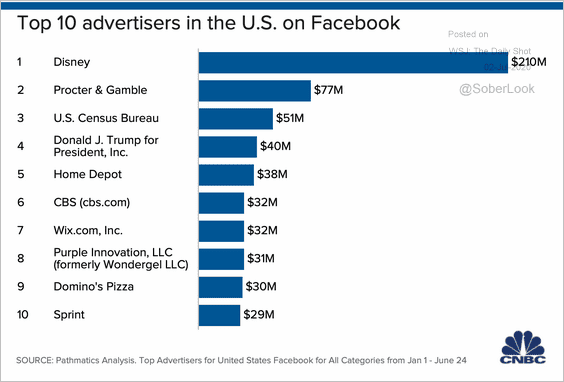 Source: CNBC Read full article

2. Automakers' market capitalization: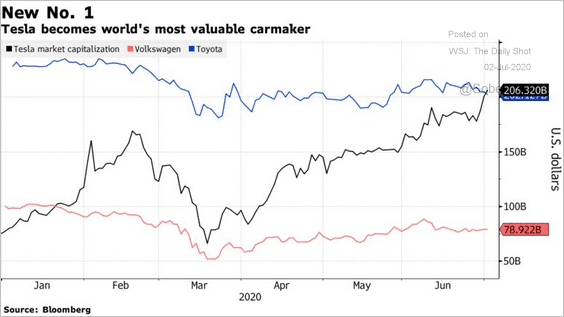 Source: @technology Read full article

3. Less product variety for US consumers: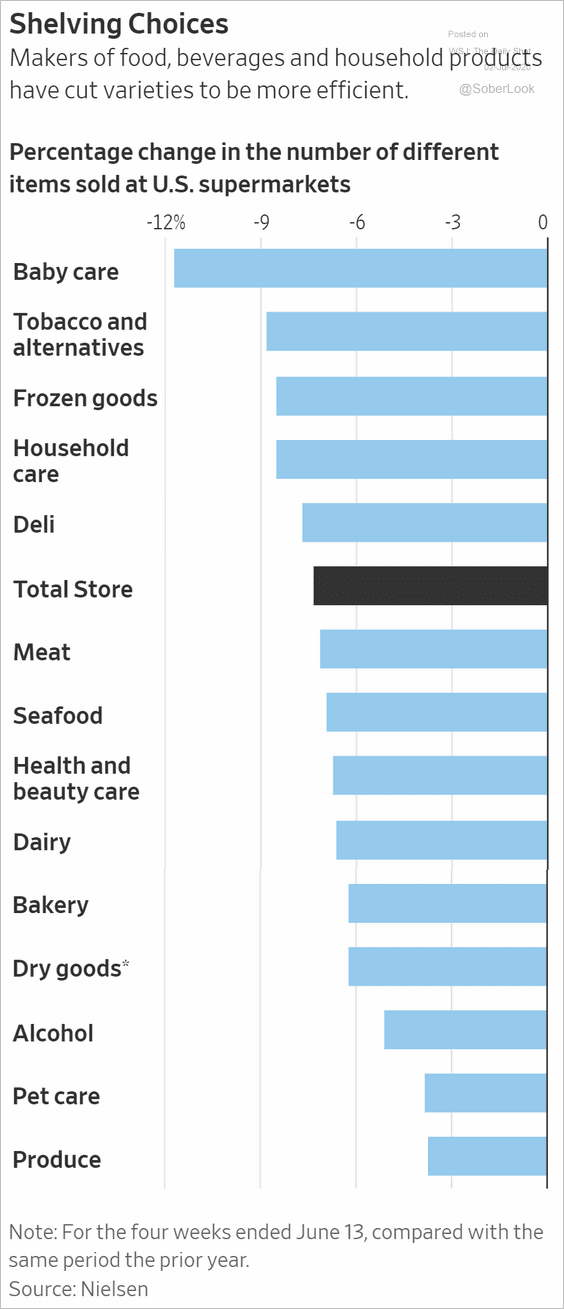 Source: @WSJ Read full article

4. Government payments as a percentage of personal income: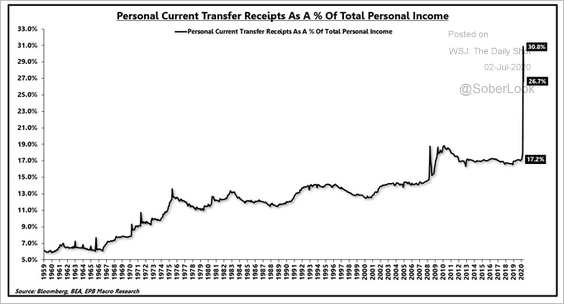 Source: @EPBResearch

5. Unpaid jobless benefits: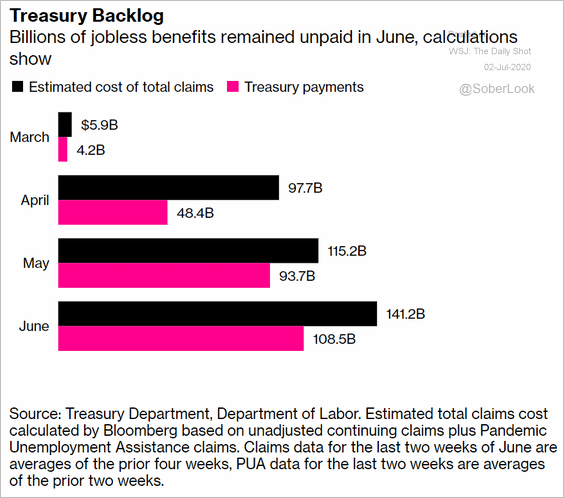 Source: @bpolitics Read full article

6. World leaders' Twitter followers: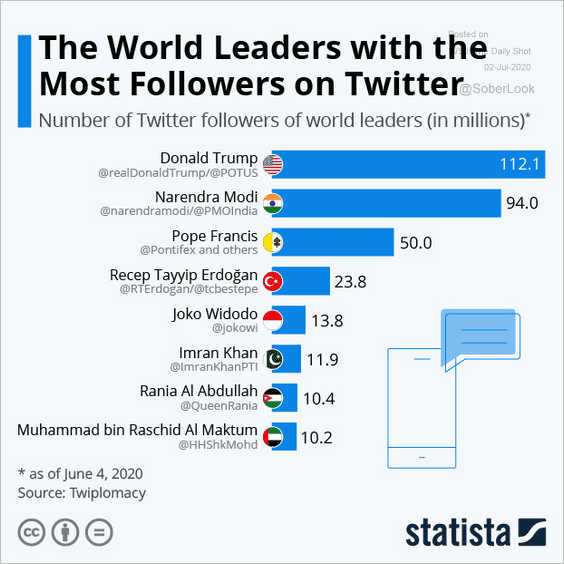 Source: Statista

7. Books about Donald Trump: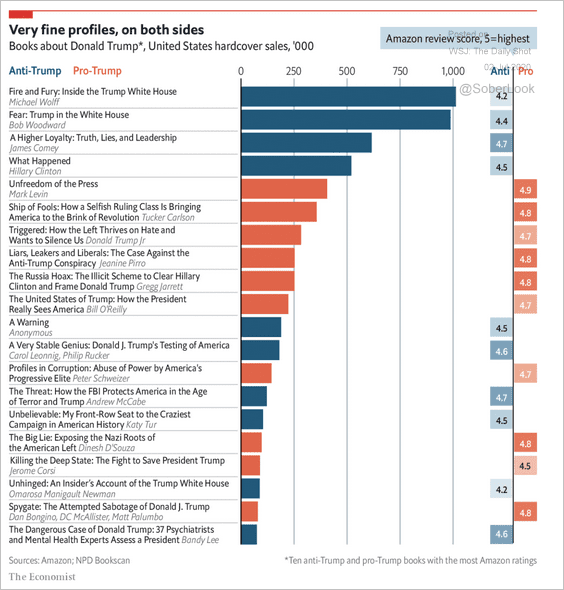 Source: The Economist Read full article

8. Spanish flu vs. COVID-19 death rates: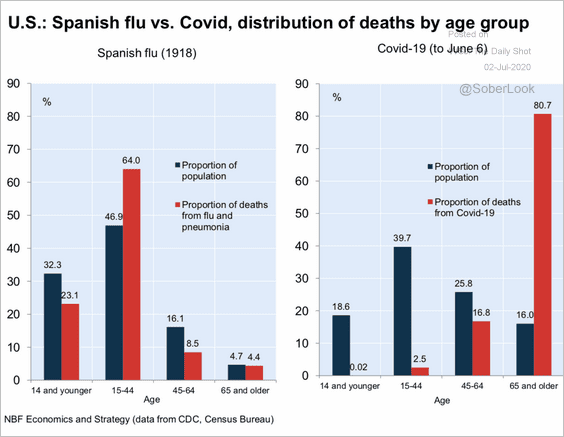 Source: Economics and Strategy Group, National Bank of Canada

9. Most searched plastic surgery procedures: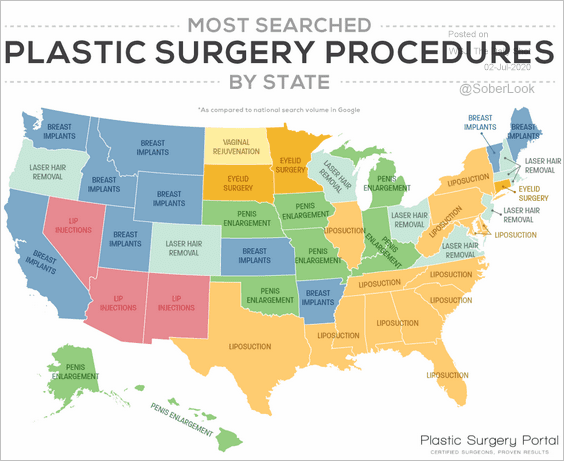 Source: Westlake Dermatology Read full article
——————–

For our readers in the United States, happy July 4th!
---