1. Global travel restrictions:


Source: Center for Data Innovation Read full article

2. Cities with the worst traffic congestion:


Source: @wef Read full article

3. College majors with the highest current unemployment rates: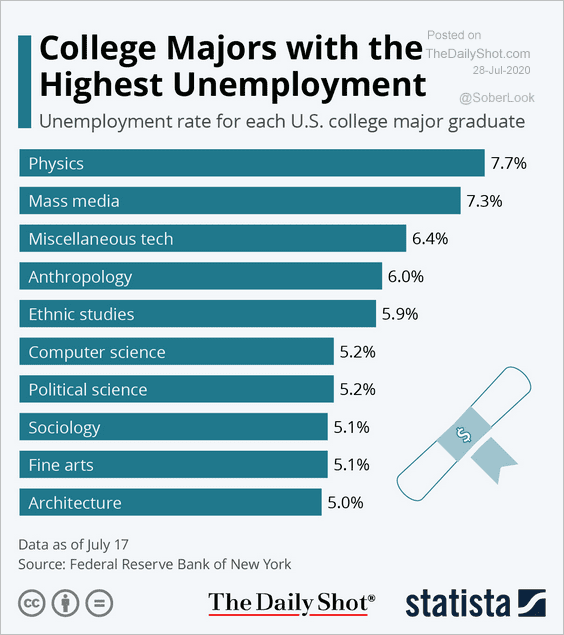 Source: Statista

4. The environmental cost of different protein sources:


Source: chartr

5. The Philadelphia Fed Partisan Conflict Index:


Source: BofA Merrill Lynch Global Research

6. Online grocery shopping: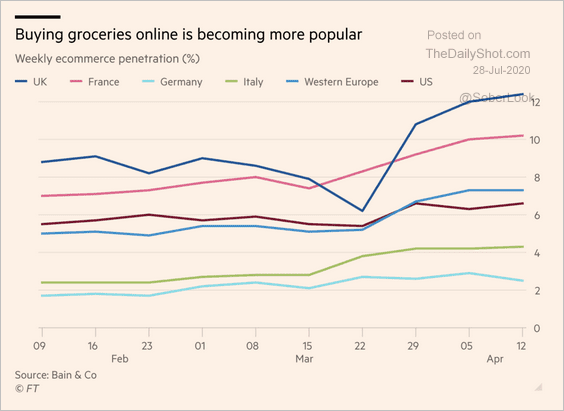 Source: @financialtimes Read full article

7. US bank branch openings/closings: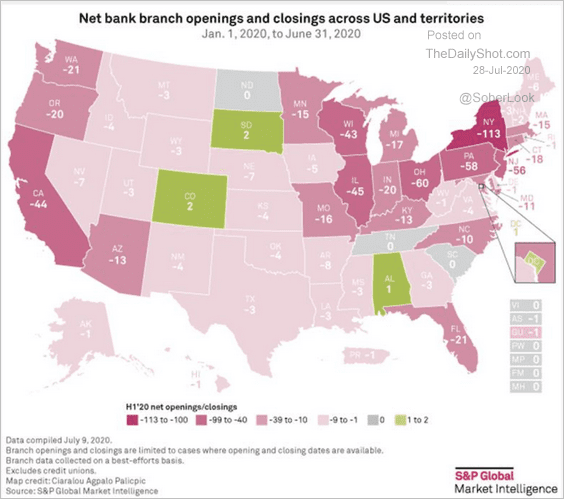 Source: S&P Global Market Intelligence

8. Handbag sourcing:


Source: S&P Global Market Intelligence

9. Ice cream brand preferences:


Source: @CivicScience, @benandjerrys Read full article
——————–

Please note that The Daily Shot will no longer be published by The Wall Street Journal beginning on August 1. The Daily Shot will still be available as an independent publication. If you would like to continue to receive The Daily Shot, you can get more information on how to subscribe here.
---