1. Tech lobby (2 charts):


Source: Statista

Source: @profgalloway Read full article

2. Mobile payment adoption:

• The US: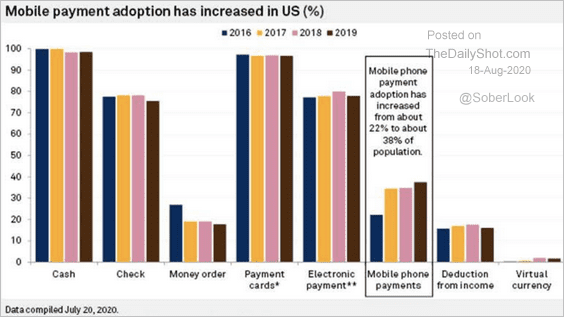 Source: S&P Global Market Intelligence

• Globally: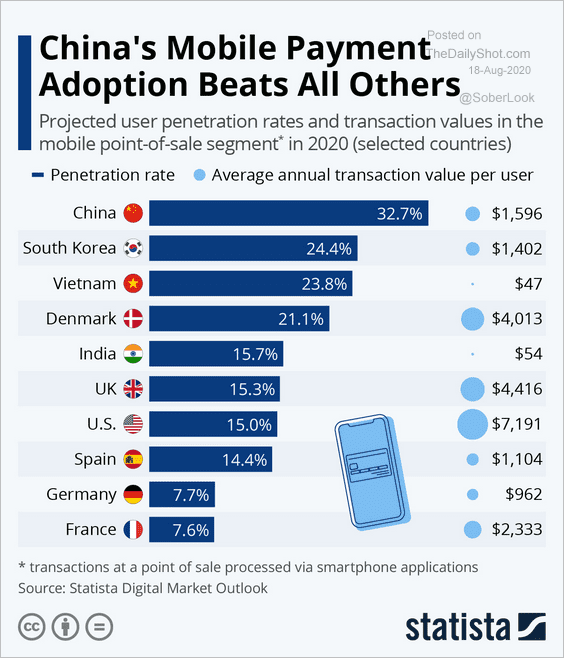 Source: Statista
——————–

3. Concerns about public expression due to the political climate:


Source: The Economist Read full article

4. The Biden-Trump poll:


Source: @WSJ Read full article

5. What happens to plastic waste?


Source: @WSJ Read full article

6. Office space per worker over time:


Source: Moody's Analytics

7. The status of college football:


Source: @axios Read full article

Athletic revenue:


Source: @WSJ Read full article
——————–

8. Utilization of seafood:


Source: UNCTAD Read full article

9. Most popular coffee drinks:


Source: @simongerman600
——————–
---