1. US road traffic over time:


Source: Statista

2. New York City's anemic recovery: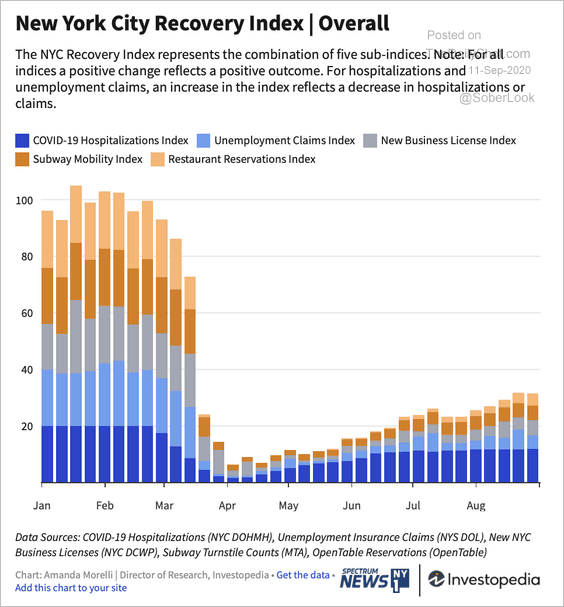 Source: Investopedia Read full article

Manhattan rental apartment glut: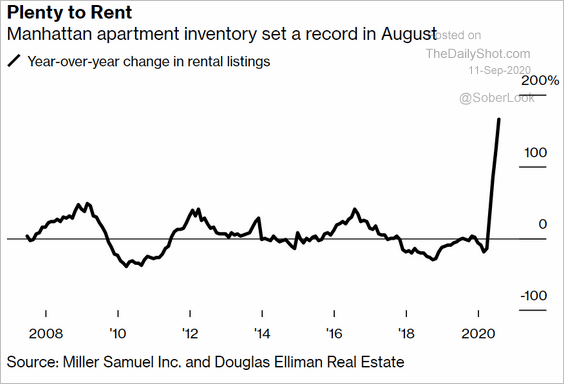 Source: @luxury Read full article
——————–

3. CEO compensation vs. the stock market:


Source: @acemaxx, @LarryMishel, @EconomicPolicy Read full article

4. Prices paid by consumer per billion dollars worth of content:


Source: @adam_tooze, @profgalloway Read full article

5. Tech employees' political donations:


Source: BCA Research

6. Worn out by political posts on social media (2 charts):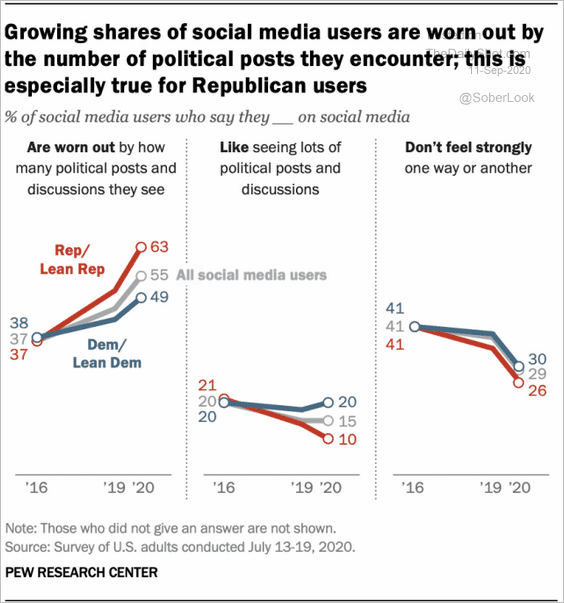 Source: @pewresearch Read full article


Source: @CivicScience Read full article
——————–

7. World Trade Center-related FDNY deaths by year: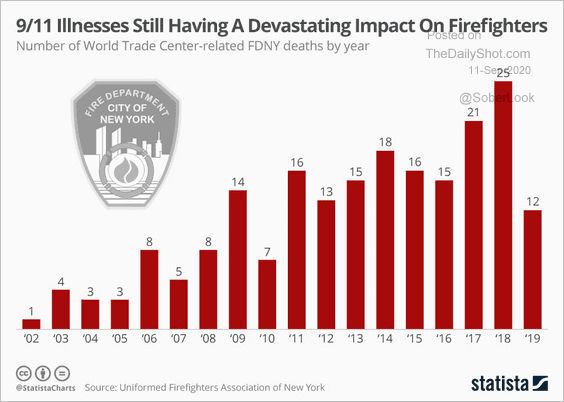 Source: Statista

8. College students driving the COVID spike:


Source: @JedKolko, @indeed

9. NFL betting:



Source: American Gaming Association
——————–

Today's edition of The Daily Shot is dedicated to all the men and women who lost their lives on 9/11.

Have a great weekend.
---