1. Taxes on groceries, candy, and soda:


Source: @TaxFoundation Read full article

2. Tax refunds in 2017 and 2019: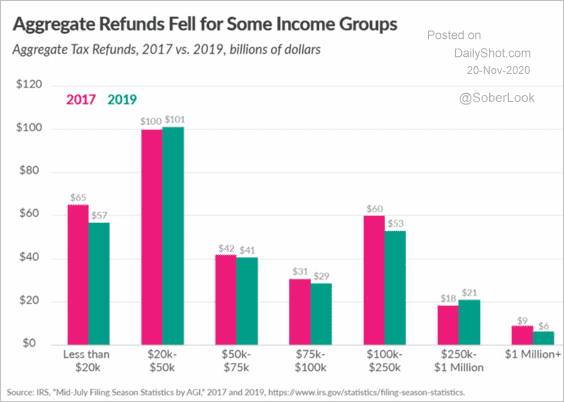 Source: @TaxFoundation Read full article

3. Here are a couple of updates on the vaccine.

• Americans' comfort level with getting vaccinated (2 charts):


Source: BCA Research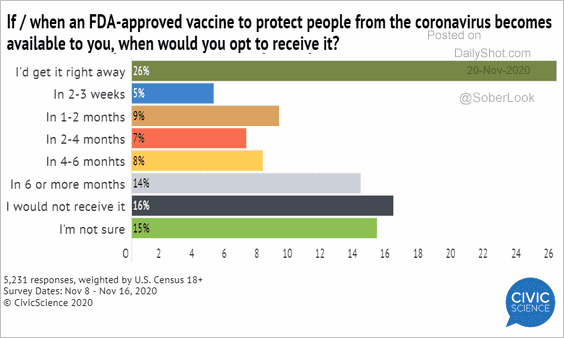 Source: @CivicScience Read full article

• Vaccine delivery timing (odds):


Source: Moody's Analytics
——————–

4. Countries with the largest number of refugees:


Source: European Union Agency for Fundamental Rights Read full article

5. Iranians don't have much confidence in their government.


Source: Gallup Read full article

6. Election results certification deadlines in select US states:


Source: @bpolitics Read full article

7. Priorities for Biden's first 100 days:


Source: Morning Consult Read full article

8. Cocaine levels in wastewater across Europe:


Source: Statista
——————–

Have a great weekend!
---