1. Foreign students in US MBA programs:


Source: @WSJ Read full article

2. Spectator sports' employment: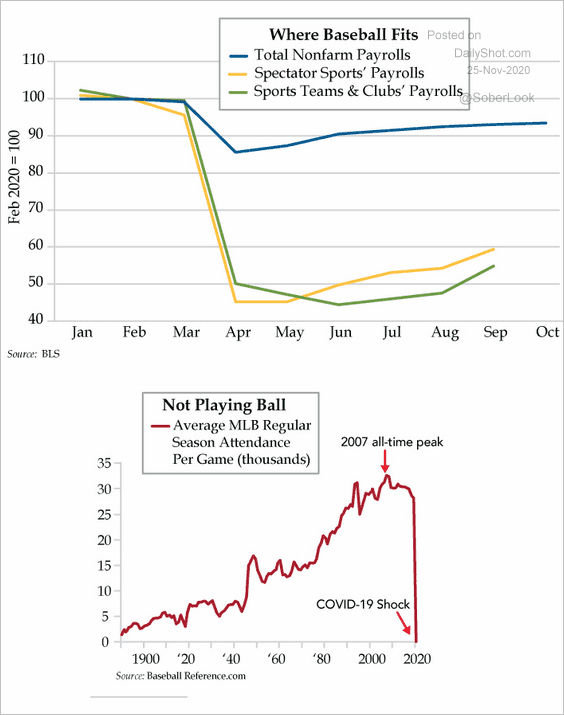 Source: The Daily Feather

3. US credit/debit-card spending:


Source: @jeffsparshott

4. Baby Boomer retirements:


Source: @pewresearch Read full article

5. Satisfaction with democracy:


Source: Deutsche Bank Research

6. Hate crime in the US (number of cases each year):




7. TV shows watched during the election week: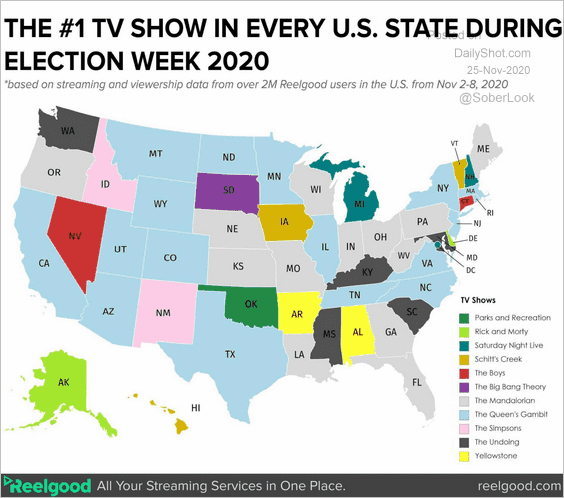 Source: Reelgood

8. Thanksgiving plans:


Source: @axios Read full article

9. Thanksgiving dishes:


Source: @YouGovAmerica Read full article

10. Adult table vs. kids' table: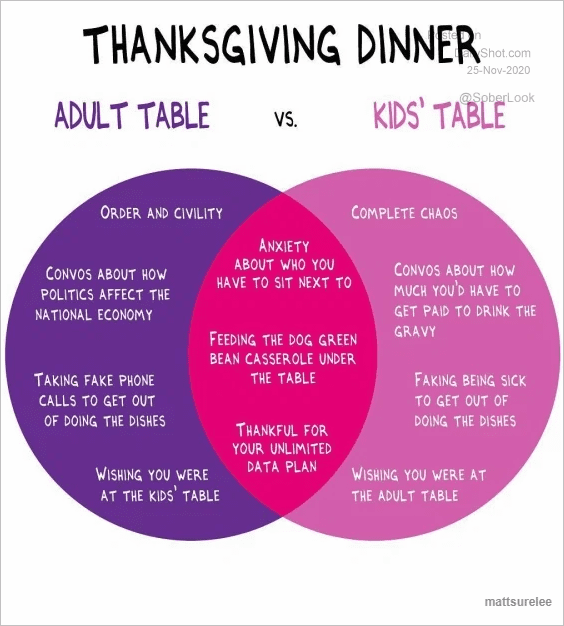 Source: The Chive
——————–

Happy Thanksgiving to our readers in the United States!
---