1. Which countries are at ease with having women in charge?


Source: @BloombergQuint Read full article

2. Americans' concerns about the pandemic:


Source: Gallup Read full article

3. Going hungry:


Source: The Washington Post Read full article

4. The world's most expensive cities (2 charts):


Source: The Economist Read full article


Source: Statista
——————–

5. US manufacturing and nonmanufacturing employment: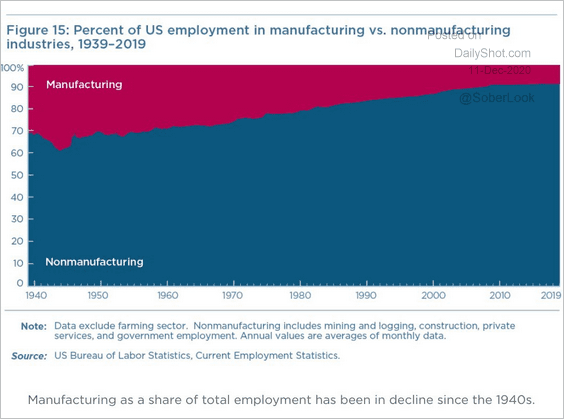 Source: @adam_tooze, @PIIE Read full article

6. The decline in foot traffic (vs. last year) at different types of retail properties:


Source: S&P Global Market Intelligence

7. DoorDash's market value vs. the same for several large restaurant chains (combined):


Source: @WSJ Read full article

8. Interest in shows/movies about serial killers: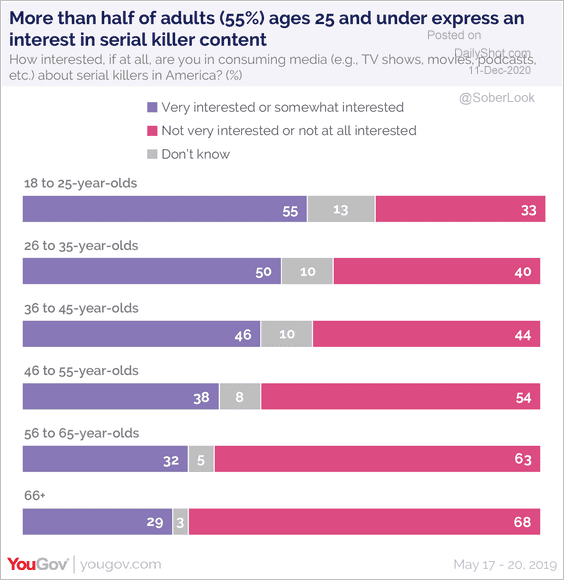 Source: YouGov Read full article

9. Each state's favorite quarantine activity:


Source: @mattsurely
——————–

Have a great weekend!
---