1. Large US clothing retailers' sales relative to 2019: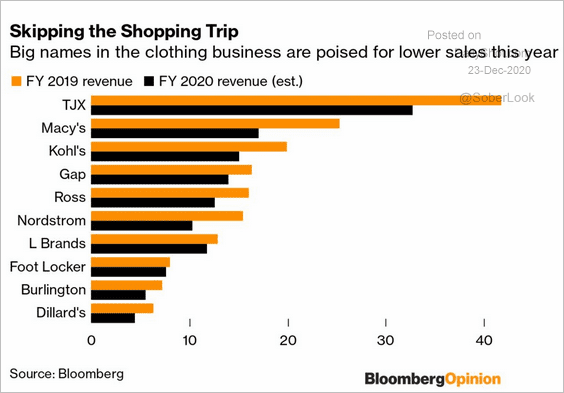 Source: @BloombergQuint Read full article

2. US car reliability scores:


Source: Statista

3. More money …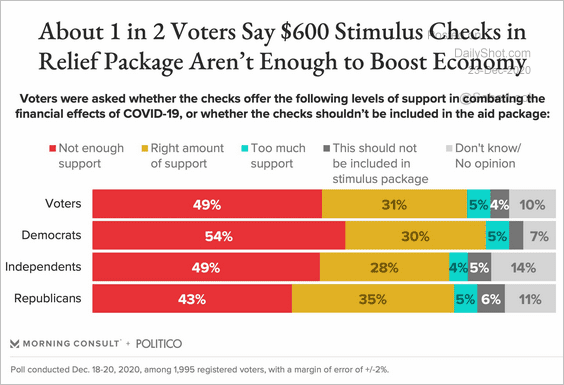 Source: @MorningConsult, @politico Read full article

4. Watching sports less frequently: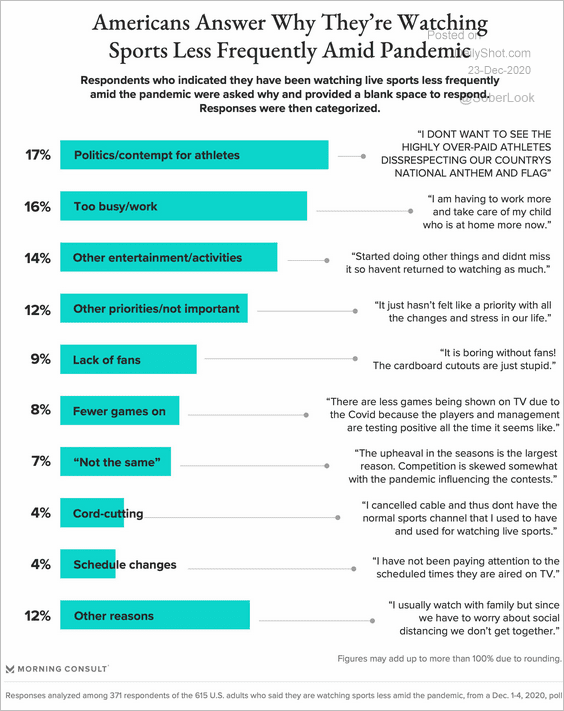 Source: @AlexMSilverman, @MorningConsult Read full article

5. Cancelling travel plans:


Source: @CivicScience, @CDCgov

6. Coronavirus conspiracy theories:


Source: UCMC

7. US combat aircraft maintenance costs:


Source: Statista

8. Trends in forested areas around the world:


Source: @chartrdaily

9. Christmas cookies:


Source: @YouGovAmerica Read full article

10. The elf workshop productivity index:


Source: Huq Read full article
——————–

The next Daily Shot will be out on Monday, January 4th.

Happy holidays!
---