1. Time it took to reach 50 million users:


Source: Jack Ablin, Cresset Wealth Advisors

2. Electric vehicles in Norway:


Source: Statista

3. Americans' expectations of the Biden administration: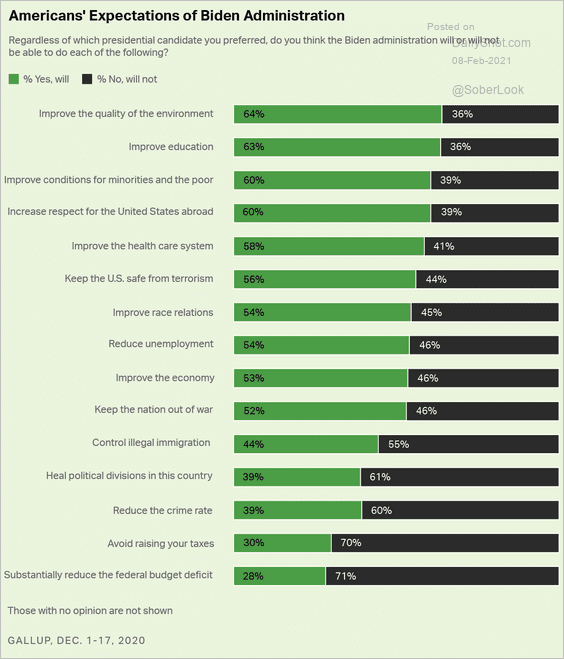 Source: Gallup Read full article

4. Views on Marjorie Taylor Greene, Alexandria Ocasio-Cortez, and Liz Cheney:


Source: @YouGovAmerica Read full article

5. Percent of Americans using electricity to heat their homes:


Source: @axios Read full article

6. Reasons for refusing a COVID vaccine: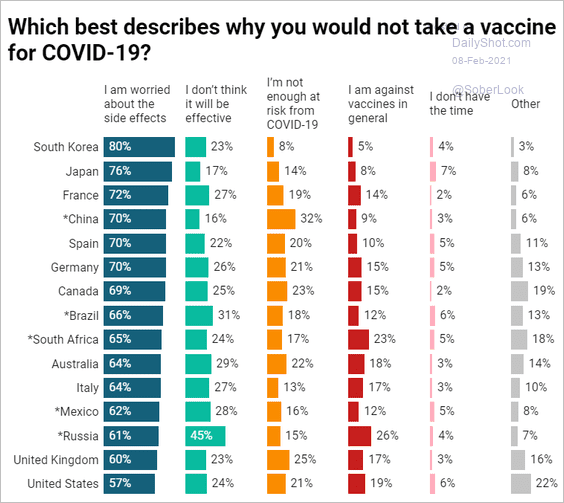 Source: Ipsos Read full article

7. US vaccination percentages by race/ethnicity:


Source: Statista

8. Denmark has been sequencing every COVID infection. Here are the results.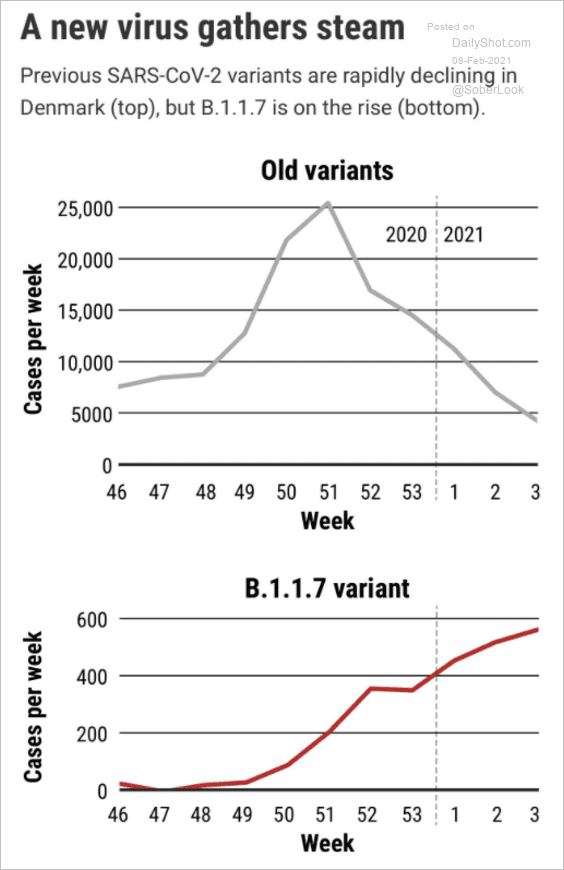 Source: @EricTopol, @K_G_Andersen, @kkape, @ScienceMagazine, @oooitsplasma Read full article

9. Super Bowl household spending:


Source: @business Read full article

Super Bowl ad spending by sector: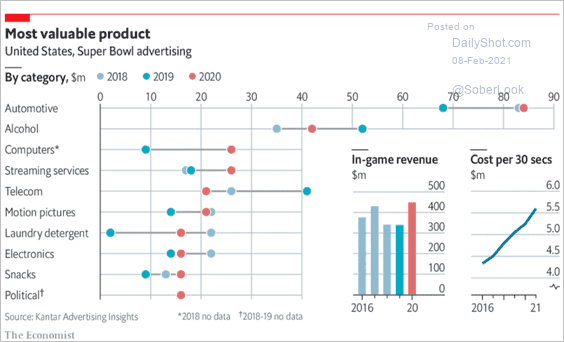 Source: The Economist Read full article
——————–

10. Facts about Black History Month:


Source: FamilySearch Blog Read full article
——————–
---