1. The US homeownership rate: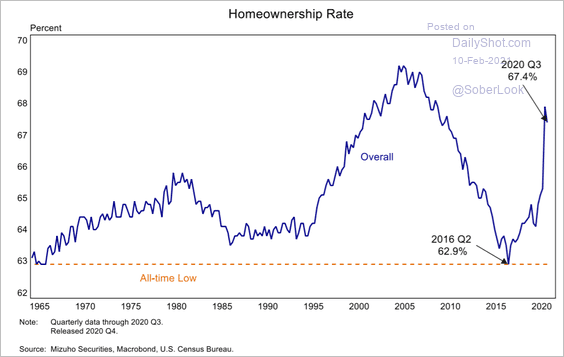 Source: Mizuho Securities USA

2. Wage share in the US economy: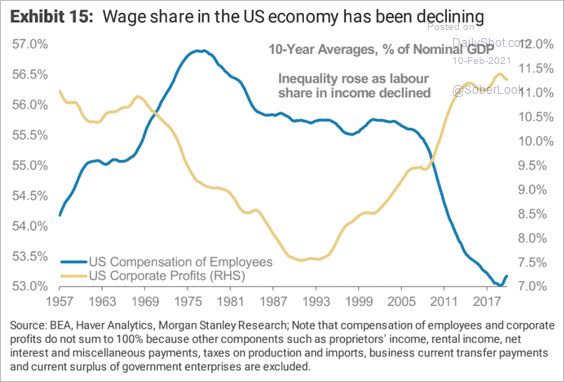 Source: Morgan Stanley Research

3. What did younger Americans do with their stimulus check?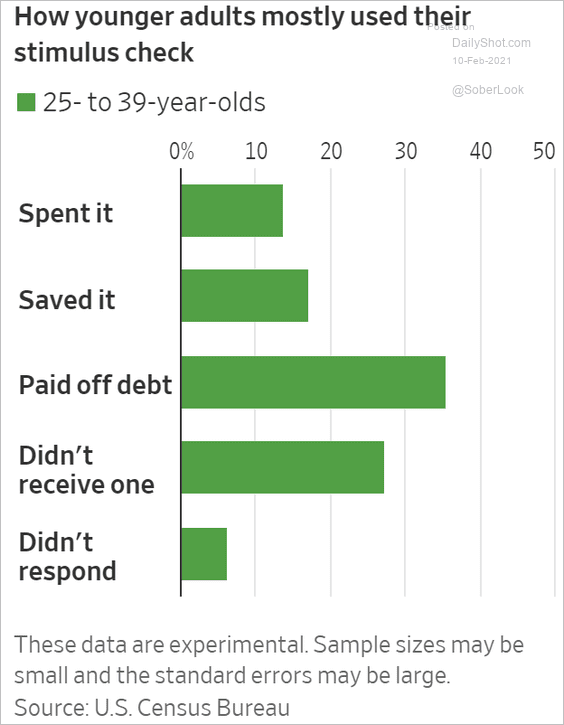 Source: @WSJ Read full article

4. State tax revenue: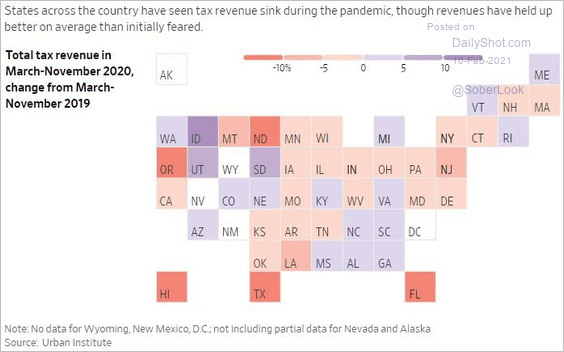 Source: @WSJ Read full article

5. The market value of Tesla vs. the entire S&P 500 oil sector: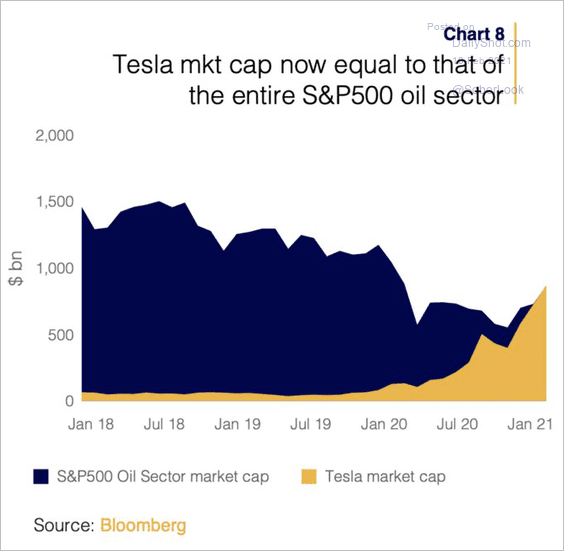 Source: @jessefelder, @dylangrice Read full article

6. Youth mental health crisis in the US: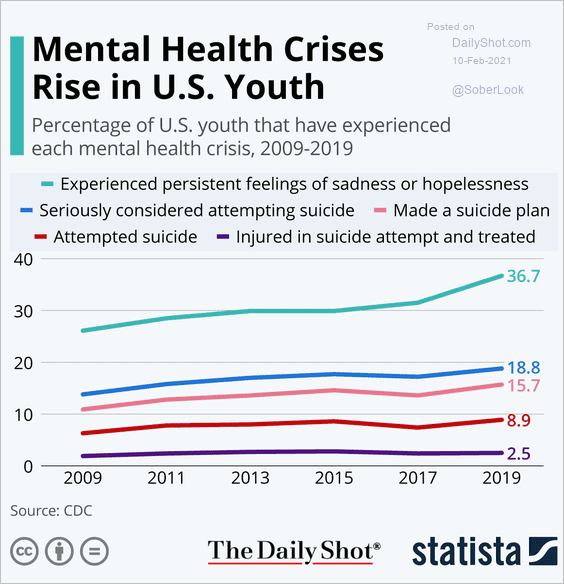 Source: Statista

7. Did drought in parts of China contribute to COVID by changing bat movement patterns?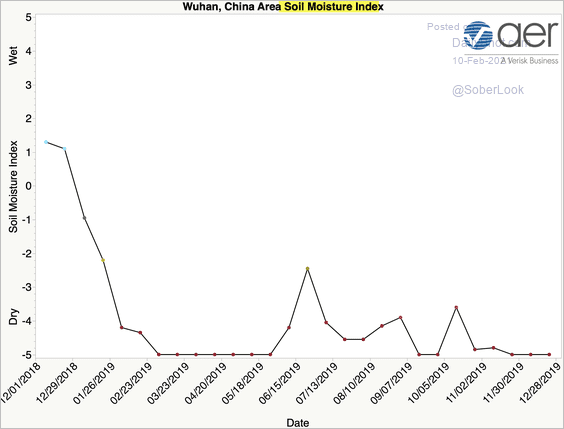 Source: @DroughtLIS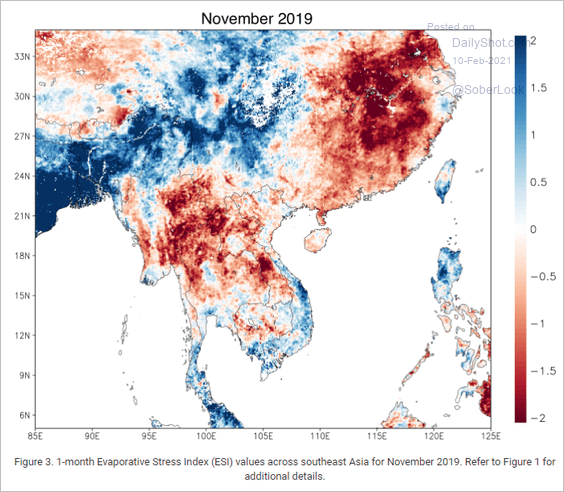 Source: Atmospheric and Environmental Research Read full article

Over the long run, bat species variety has changed significantly in southern China, Myanmar, and Laos.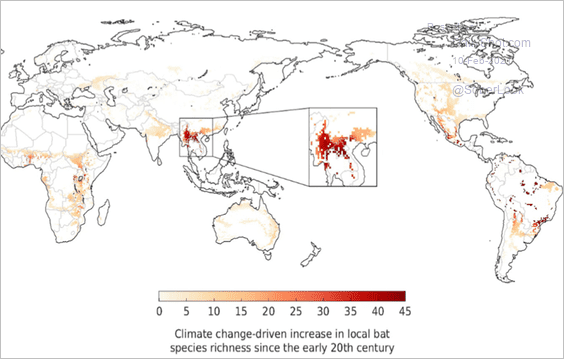 Source: Beyer, Manica, Mora Read full article
——————–

8. US divorce rates:


Source: @business Read full article

9. Three types of Adam Sandler movies:


Source: FiveThirtyEight 
——————–
---