1. Business investment over time:


Source: The Daily Feather

2. Business owners looking to retire:


Source: @wealth Read full article

3. Lower-priced homes are assessed at a higher value relative to the actual sales price.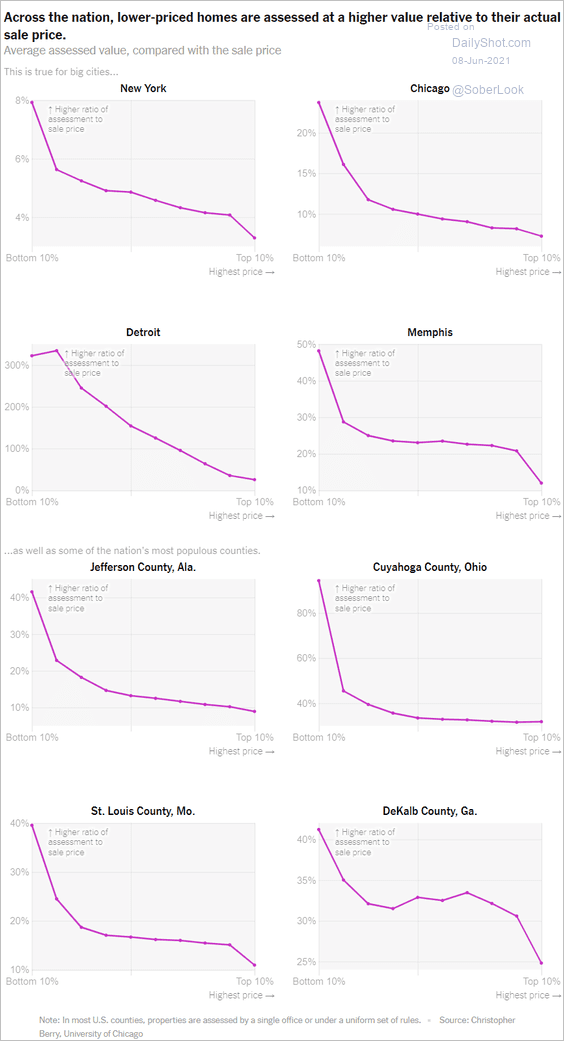 Source: The New York Times Read full article

4. The manufacturing sector's outsize impact: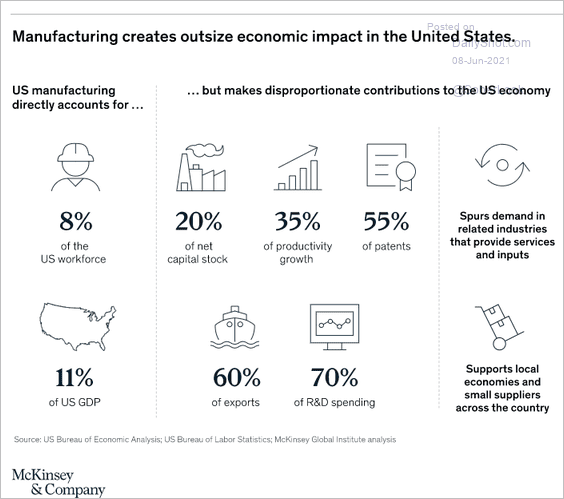 Source: McKinsey Read full article

5. Most unbanked countries: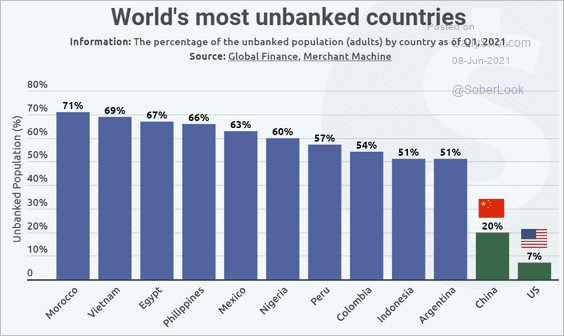 Source: Finbold

6. The NBA Top Shot market value: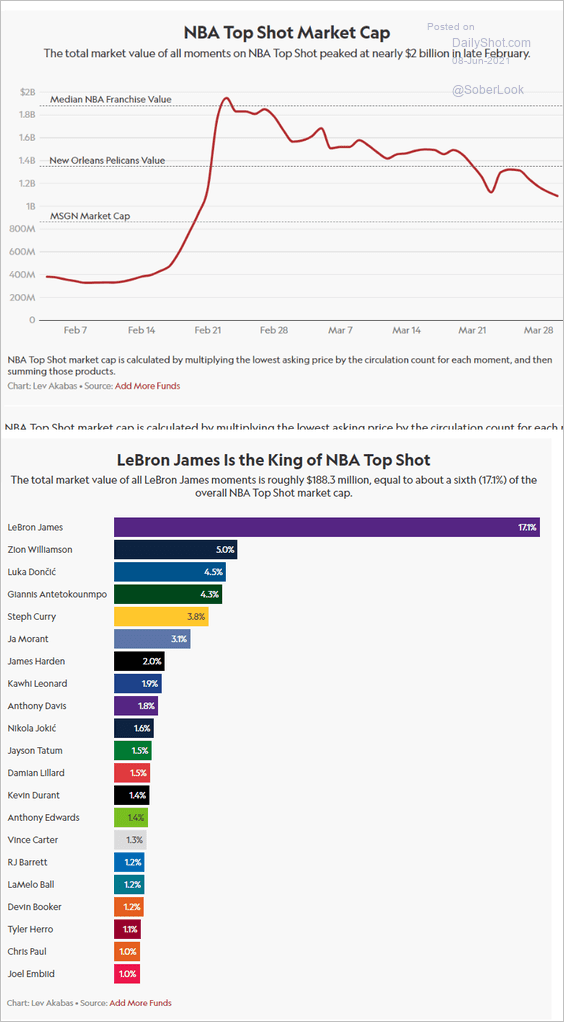 Source: Sportico Read full article

7. The decline of New York City's yellow cab:


Source: @chartrdaily

8. Projected US federal debt-to-GDP ratio: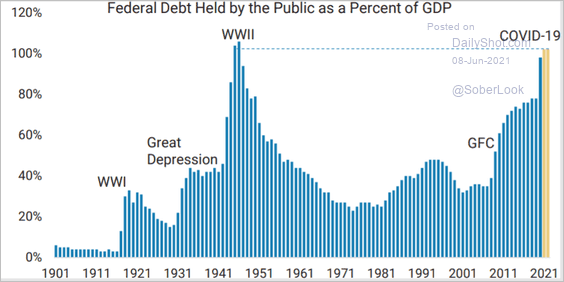 Source: Morgan Stanley Research

9. US incomes vs. rent:


Source: Mortgage Bankers Association

10. Retirement costs: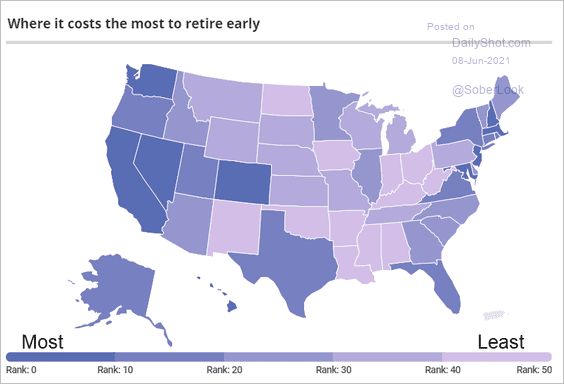 Source: MagnifyMoney Read full article

11. Adoptions and assisted reproduction:


Source: @WSJ Read full article

12. Global population projections: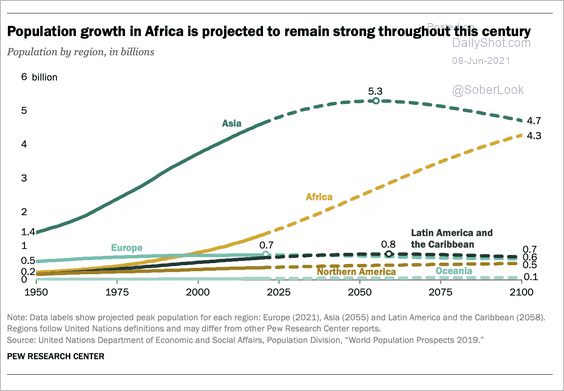 Source: Pew Research Center Read full article

13. Share of the population across US regions: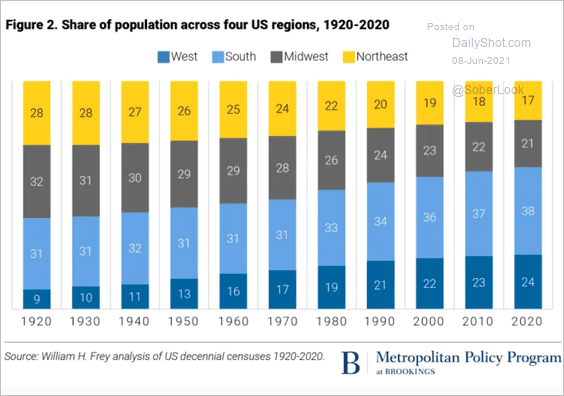 Source: Brookings

14. Growth in student debt by age:


Source: Bloomberg Read full article

15. Capital cities' share of countries' GDP: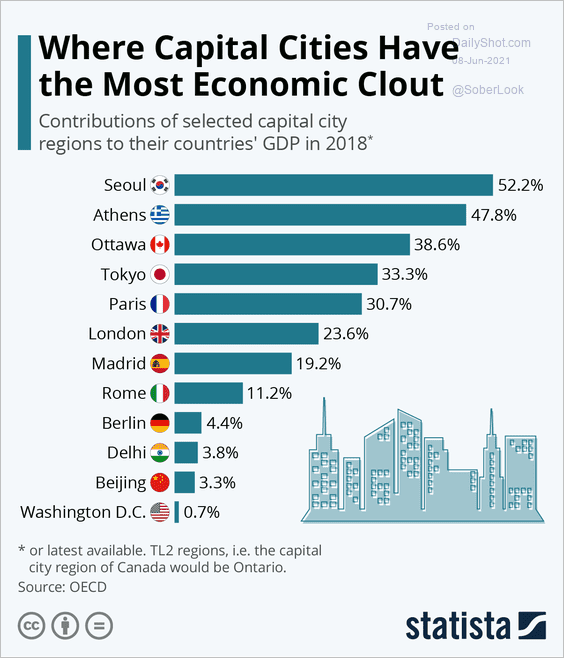 Source: Statista

16. Participants in this experiment were asked to smell a substance (cinnamon), and half were randomly told the substance was designed to enhance creativity.


Source: @emollick; Rozenkrantz, Mayo, Ilan, Hart, Noy Read full article
——————–
---