---
---
Dear Subscriber,
We regret to inform you that we are phasing out the Food for Thought newsletter (separately from The Daily Shot) due to time/cost constraints. Your current subscription will continue until its expiration date, but we no longer accept renewals and new subscribers.
By way of thanking you for your support of The Daily Shot, we would like to offer current Food for Thought subscribers a 50% discount on a one-year, non-recurring subscription to The Daily Shot, which will continue to include a Food for Thought section. If you would like to take advantage of this discount, please contact Lisa Godar at
[email protected]
for a discount coupon.
You can also subscribe to our free summary newsletter called the Daily Shot Brief (
here
).
We are grateful for your support over the past year. It's been an honor to be invited to your inbox.
---
---
1. CEO-to-worker pay ratio by industry: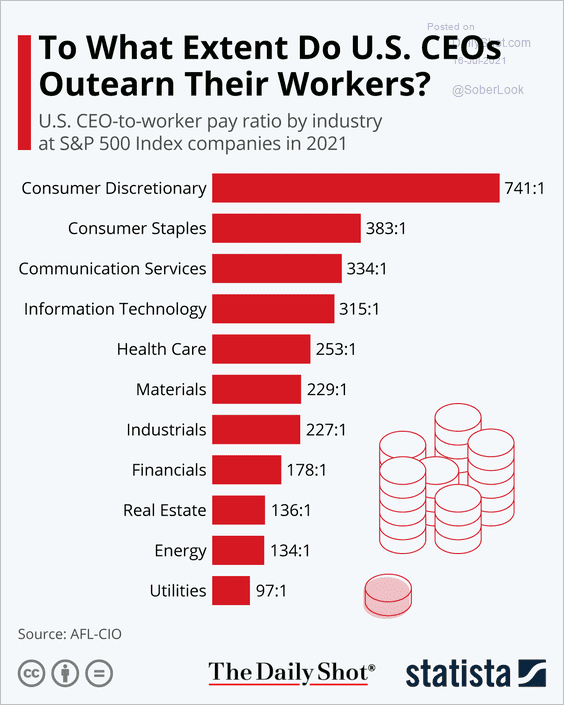 Source: Statista

2. Employees' hopes and fears: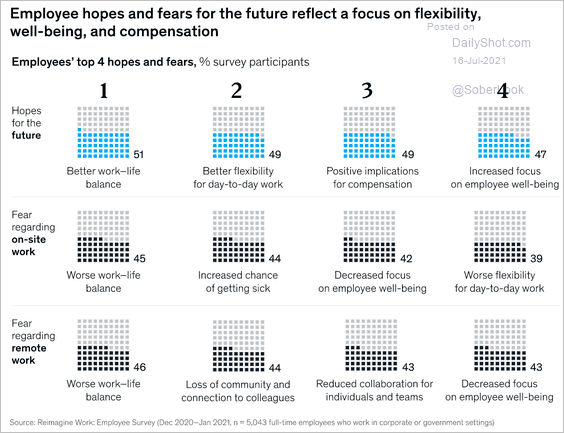 Source: McKinsey Read full article

3. Searches for jobs at companies after wage hike announcements: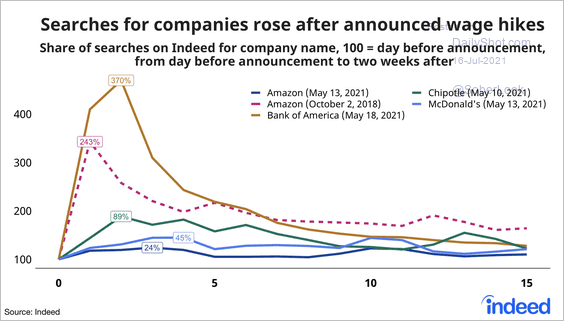 Source: @nick_bunker, @indeed Read full article

4. Sales jobs listings: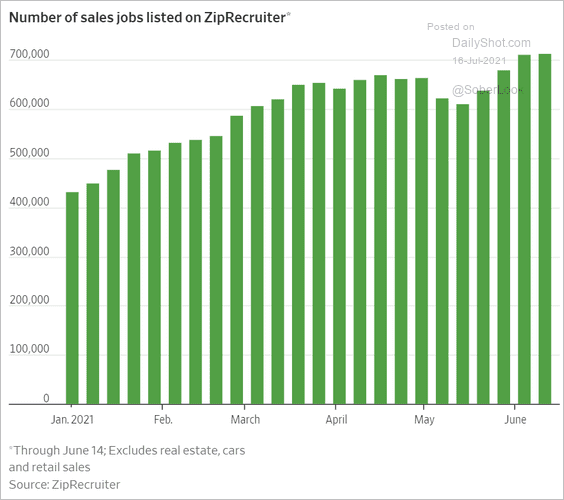 Source: @WSJ Read full article

5. Slow return to the office in NYC: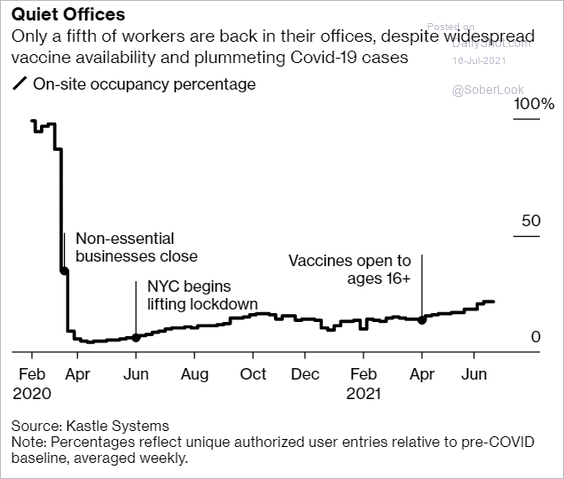 Source: Bloomberg Read full article

6. Labor-force participation among women in advanced economies: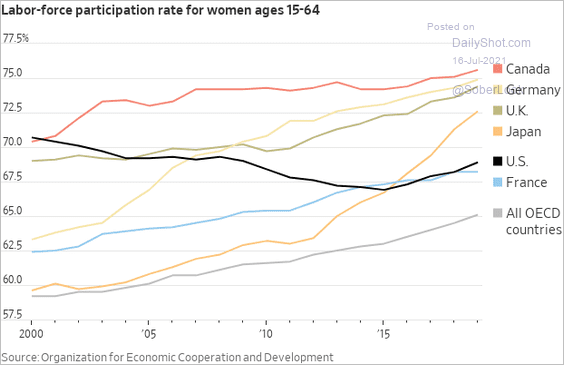 Source: @WSJ Read full article

7. Chip shortage impact on US autos: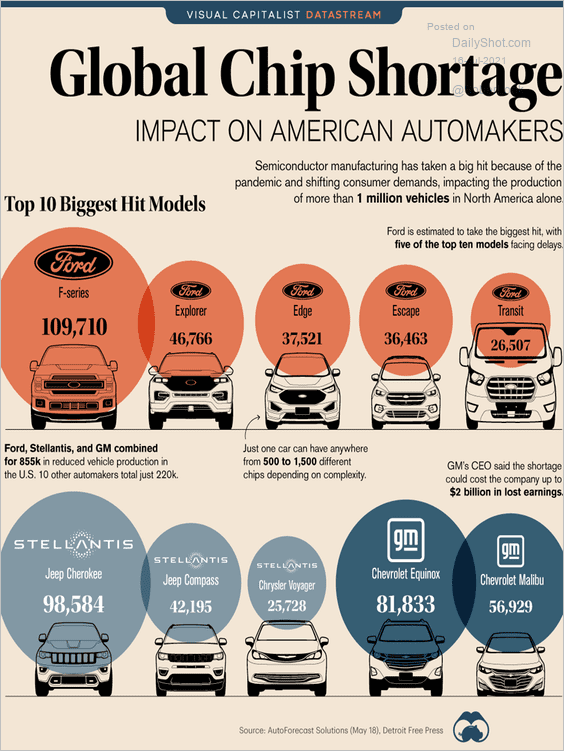 Source: Visual Capitalist Read full article

8. Support for same-sex marriage:


Source: Gallup Read full article

9. US political polarization: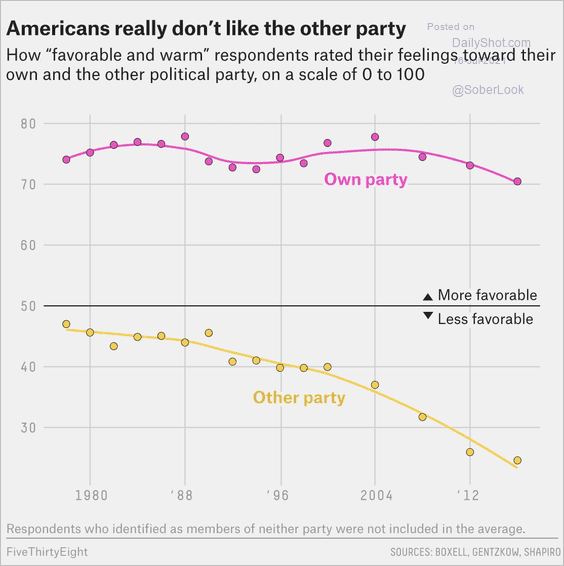 Source: FiveThirtyEight Read full article

10. Chicken sandwiches:


Source: @AdamSinger
——————–

Have a great weekend!
---