1. Olympic gold medal bonuses: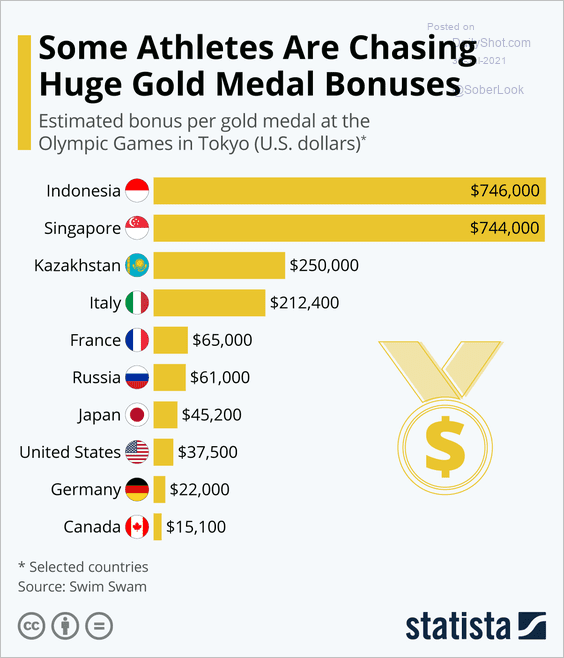 Source: Statista

2. Sports-related costs of the Olympic Games: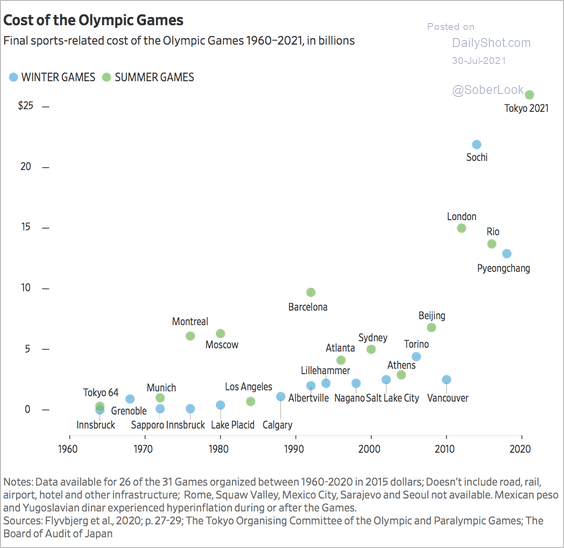 Source: @WSJ Read full article

• Sports-related cost overruns:


Source: @WSJ Read full article
——————–

3. Olympic medals per million people: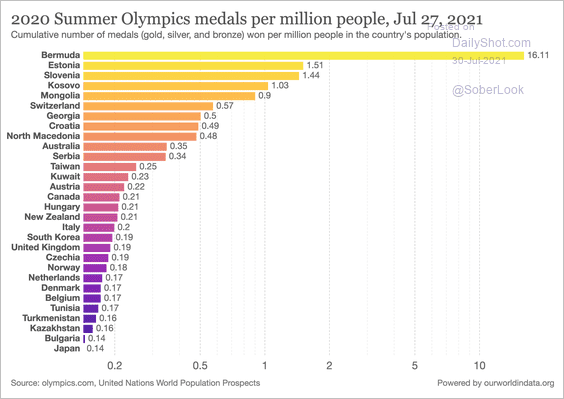 Source: @redouad

4. Vaccine hesitancy: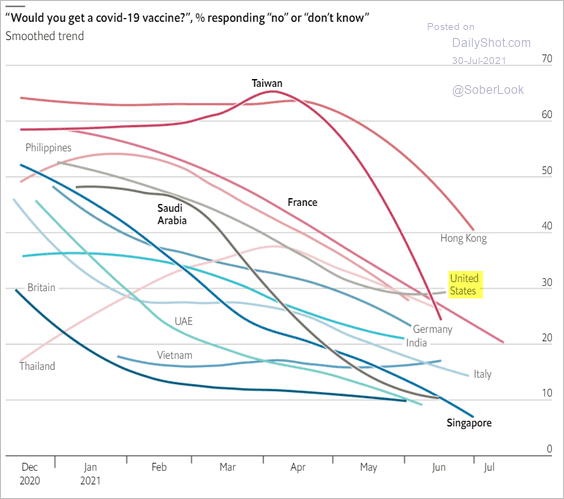 Source: The Economist Read full article

5. Civilian casualties in Afghanistan: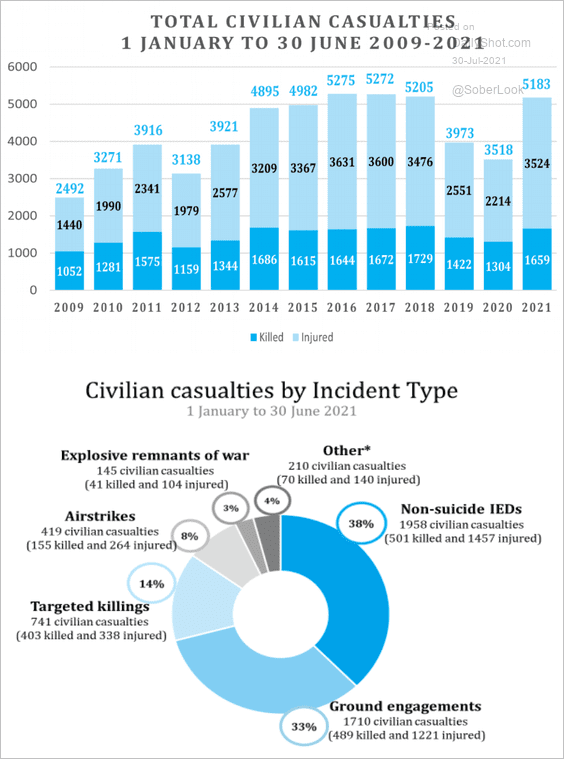 Source: UNAMA

6. Book your next beach vacation in Siberia: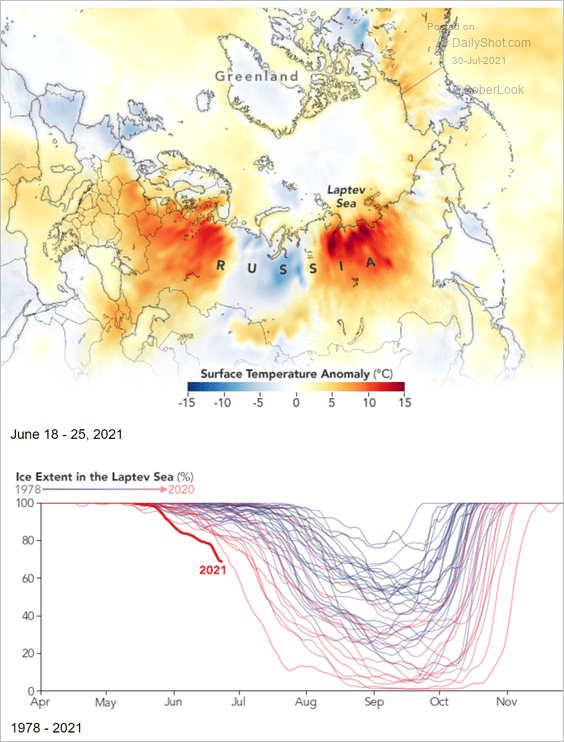 Source: Earth Observatory/NASA Read full article

7. The US infrastructure plan:


Source: @UpshotNYT Read full article

8. US casino business recovery: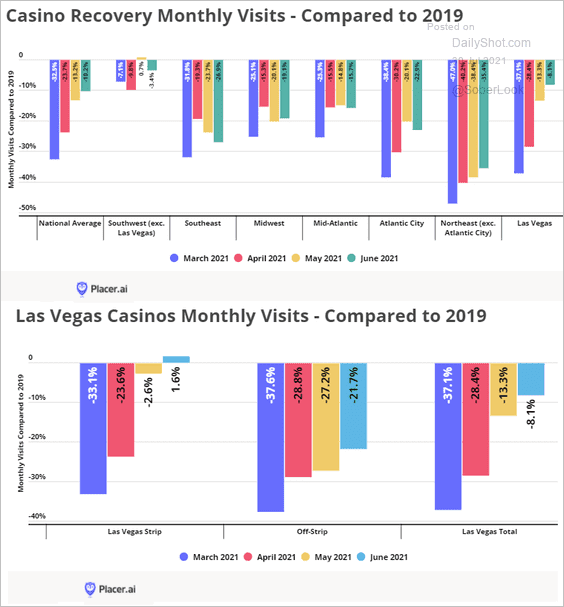 Source: Placer.ai

9. Buying alcohol during lockdowns:


Source: Morning Consult Read full article

10. Gold-medal-winning times in the Men's 100m sprint: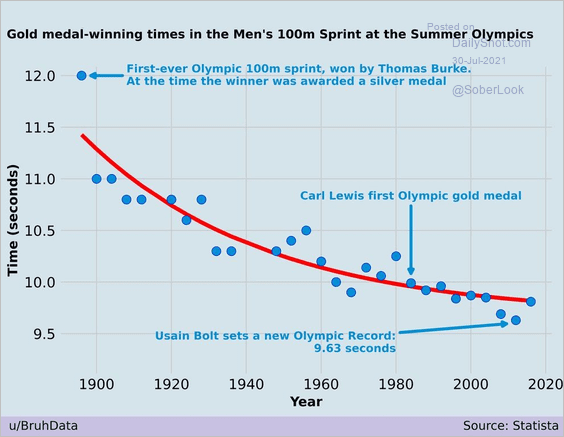 Source: @simongerman600
——————–

Have a great weekend!
---