1. Views on automation: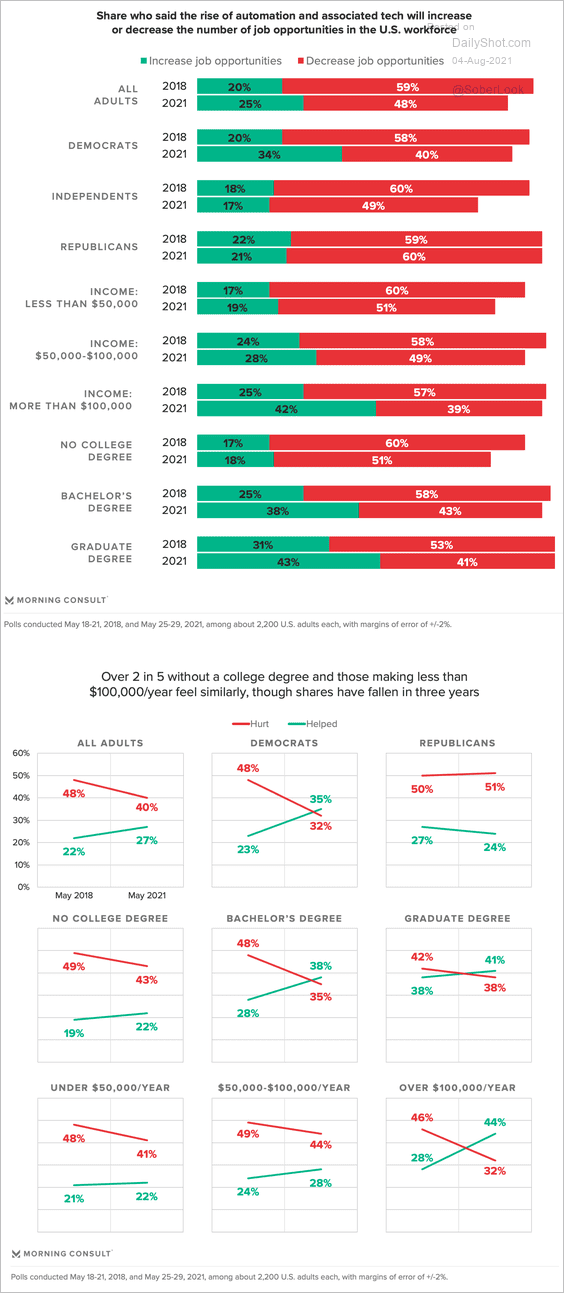 Source: Morning Consult Read full article

2. Perceived influence of religion: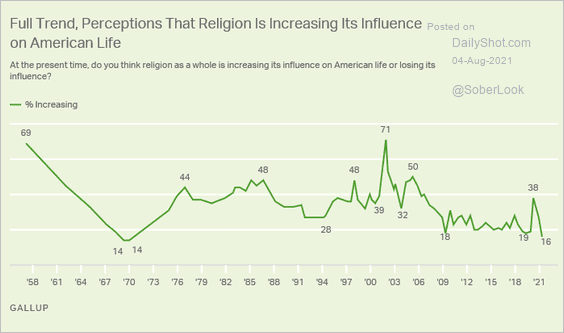 Source: Gallup Read full article

3. Monthly traffic on media websites:


Source: @axios Read full article

4. Transportation modes for each country's daily commute:


Source: Statista

5. Sea surface temperatures in the Great Barrier Reef:


Source: @chartrdaily

6. Views on government pandemic response vs. COVID deaths:


Source: Pew Research Center Read full article

7. A sudden jump in US vaccination rates:


Source: @carlquintanilla, @fundstrat

8. When will business travel spending return to 2019 levels?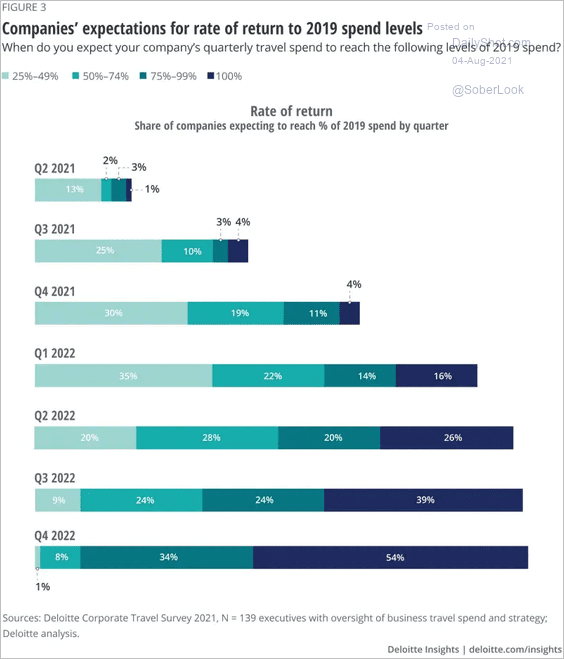 Source: Deloitte Insights Read full article

9. The smallest capitals in the world: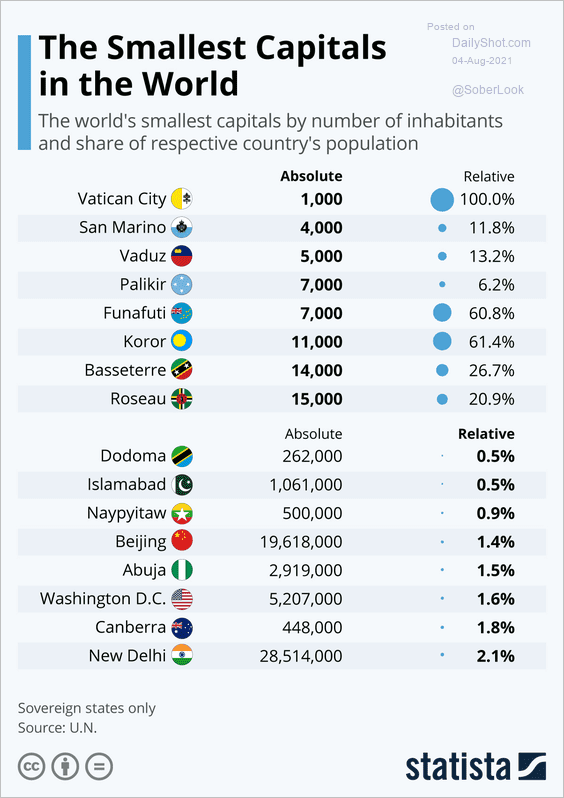 Source: Statista
——————–
---