1. Potential costs of Biogen's new Alzheimer's drug: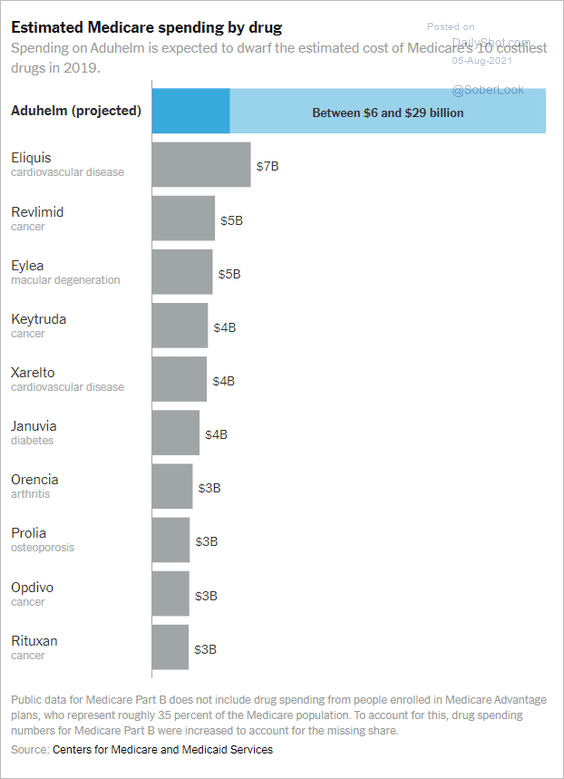 Source: The New York Times Read full article

2. Common signs of heat exhaustion: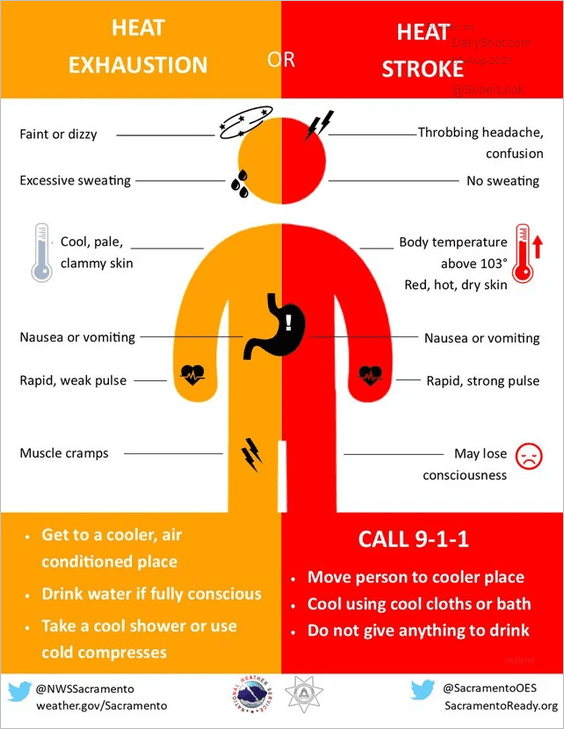 Source: @SacramentoOES

3. Confidence in the healthcare system to handle future emergencies: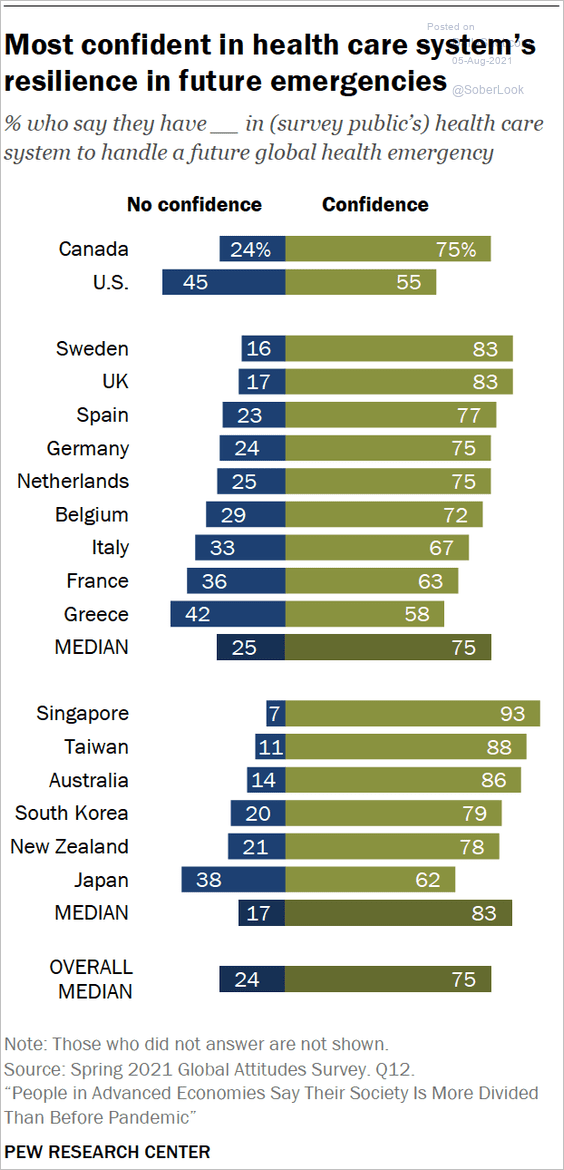 Source: Pew Research Center Read full article

4. Chinese vaccine usage: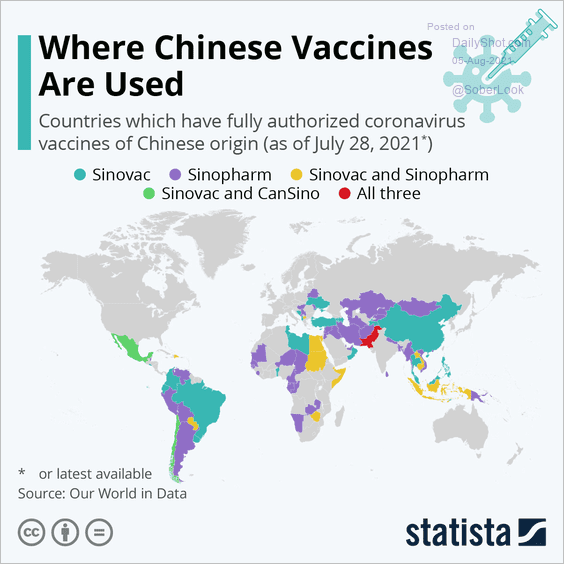 Source: Statista

5. New patents filed in renewable energy tech are grinding to a halt.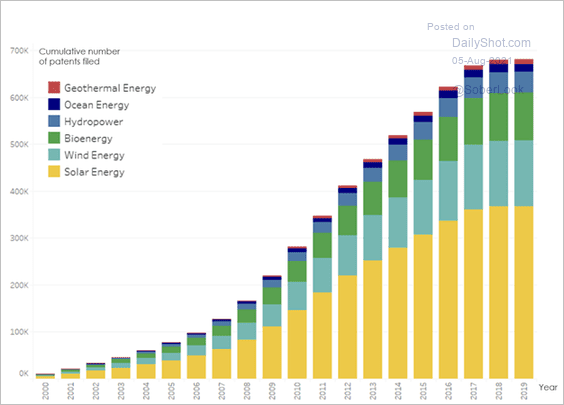 Source: Clarion Energy Read full article

6. Plastic production: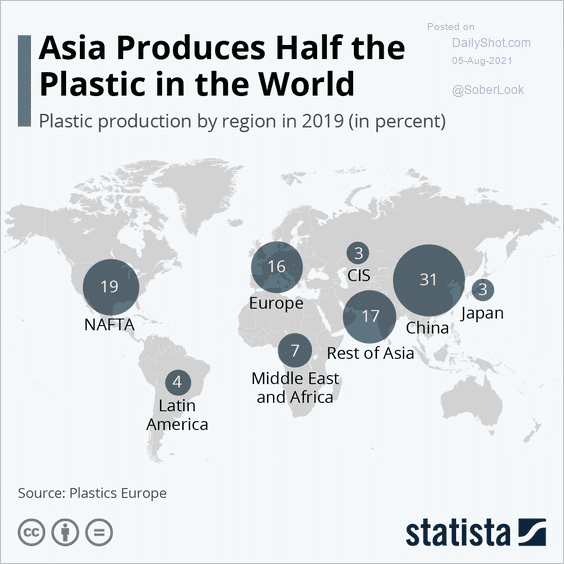 Source: Statista

7. Views on Pope Francis: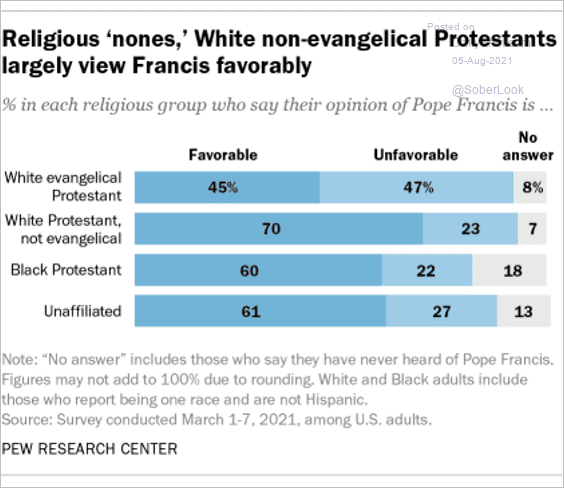 Source: @PewReligion Read full article

8. Gender pay gap in the US: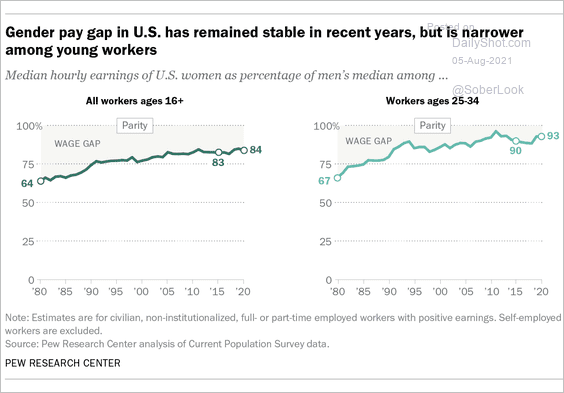 Source: Pew Research Center Read full article

9. Low-paid workers: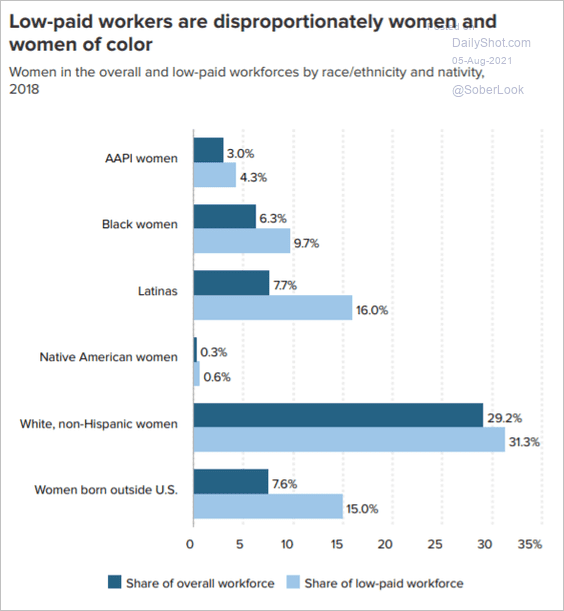 Source: EPI Read full article

10. Innovation cycles: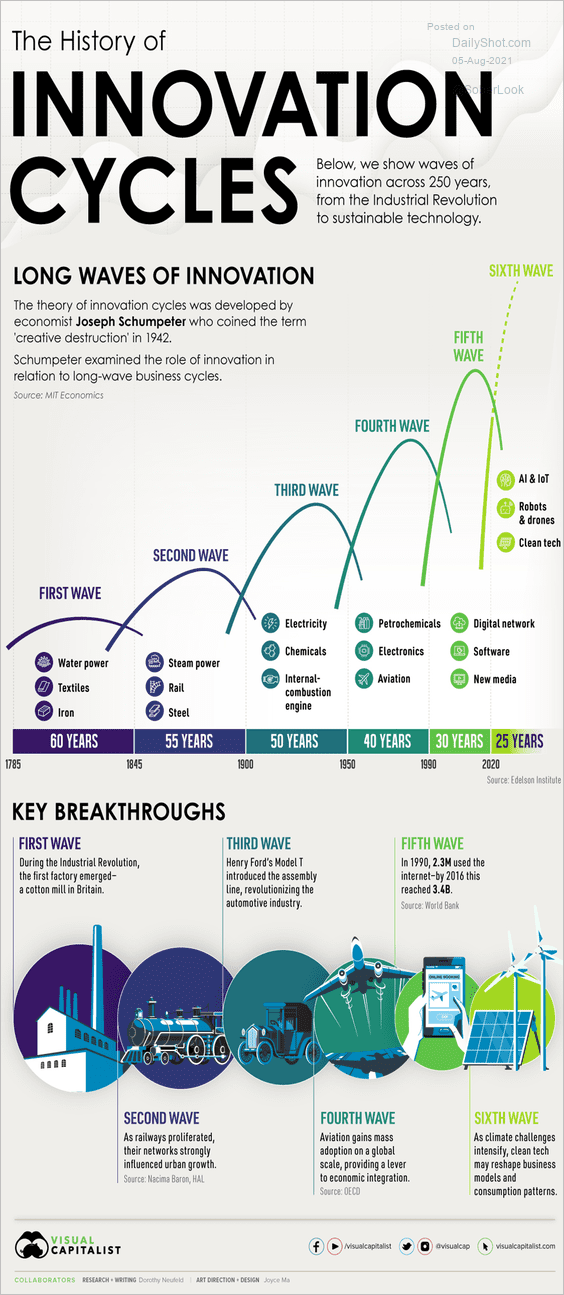 Source: Visual Capitalist Read full article

11. Comparing every sports ball: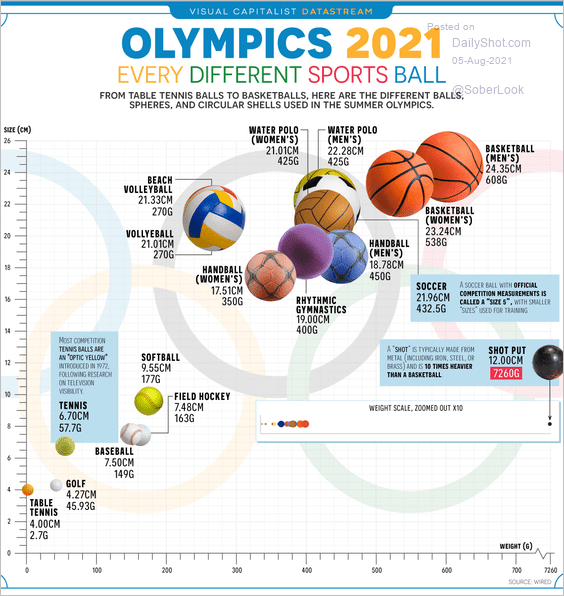 Source: Visual Capitalist; h/t @HTLasVegas, @rcgeconomics Read full article
——————–
---