1. Nuclear-powered submarine fleets: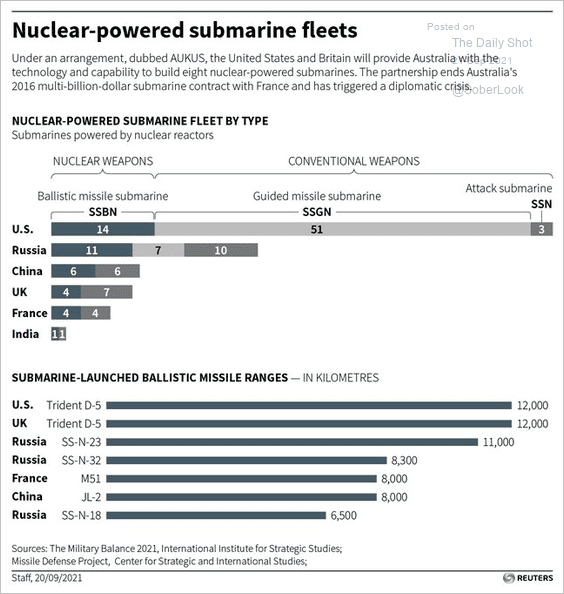 Source: @divyachowdhury, @ReutersGMF Read full article

2. Americans' views on moving extra forces from the Middle East to counter China: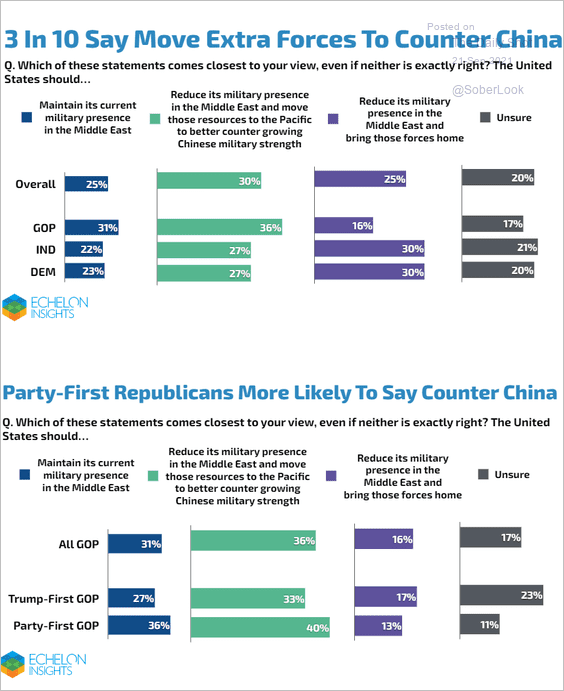 Source: Echelon Insights

3. Armed conflicts in 2021: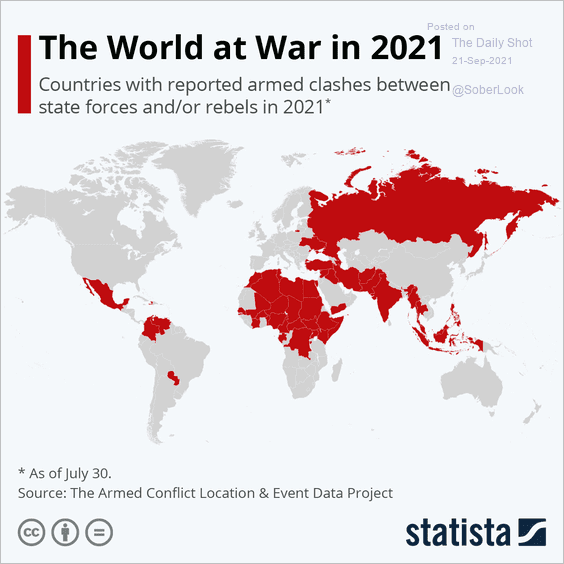 Source: Statista

4. Countries with temporary internet or social media blockages: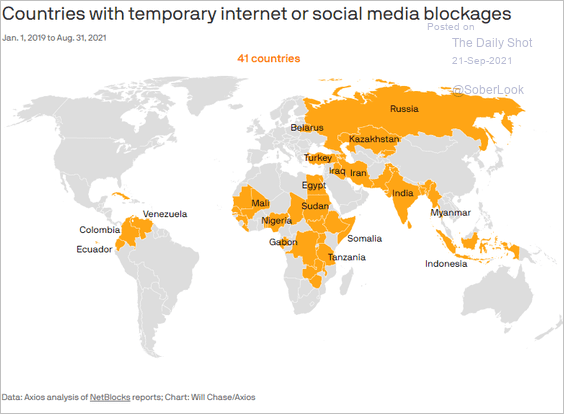 Source: @axios Read full article

5. Mortality rates among COVID hospital patients: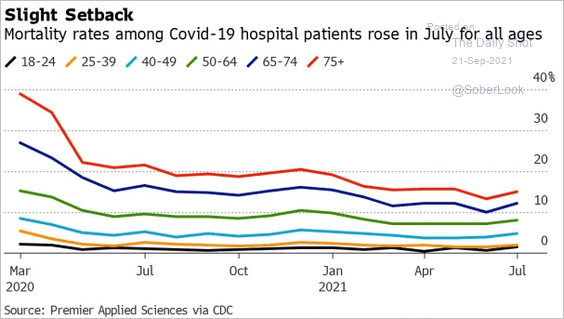 Source: BNN Bloomberg Read full article

6. Belief in the lab leak theory: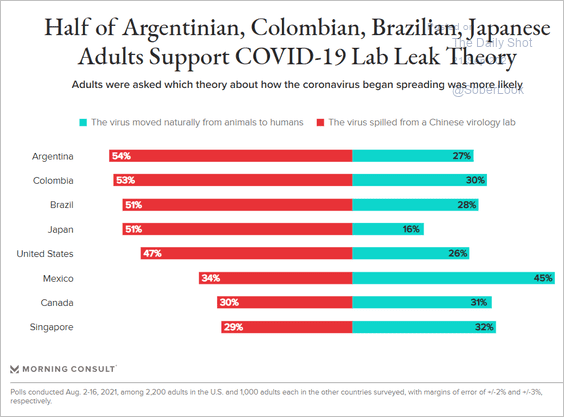 Source: Morning Consult

7. Cigarette smoking in the US: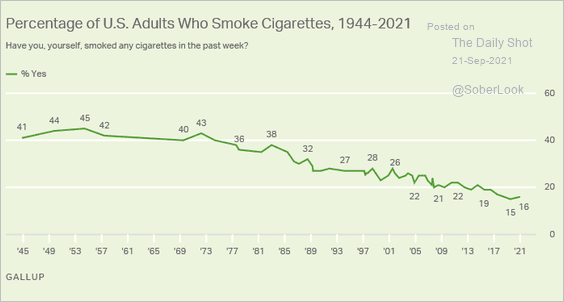 Source: Gallup Read full article

8. Construction spending on religious facilities: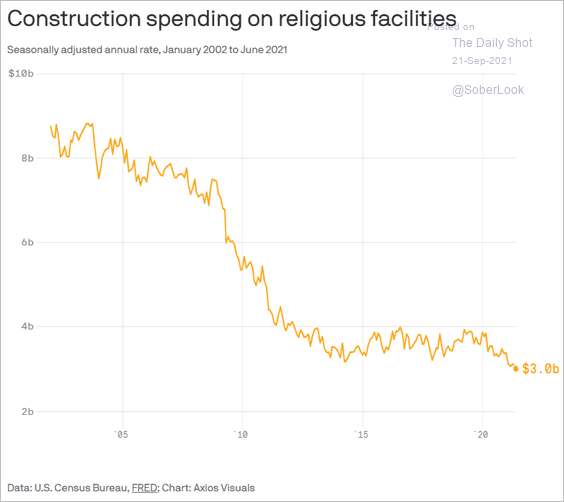 Source: @axios Read full article

9. US international trade in services: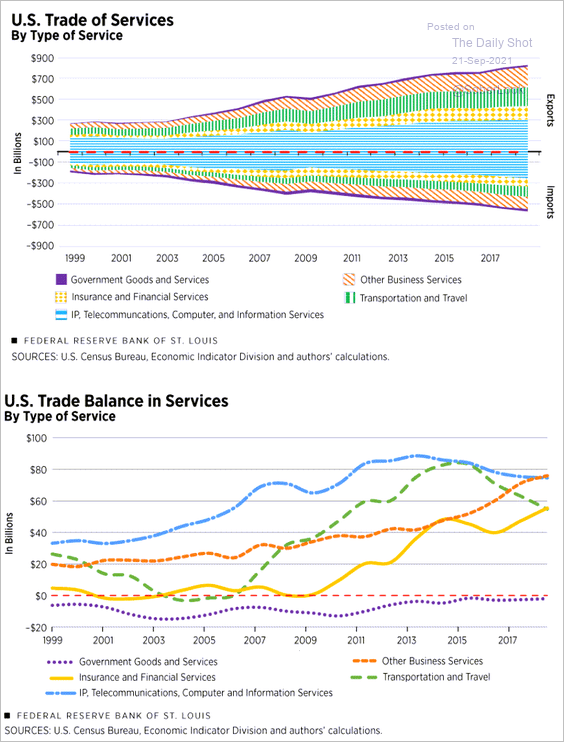 Source: Federal Reserve Bank of St. Louis Read full article

10. Professional photographers using camera phones: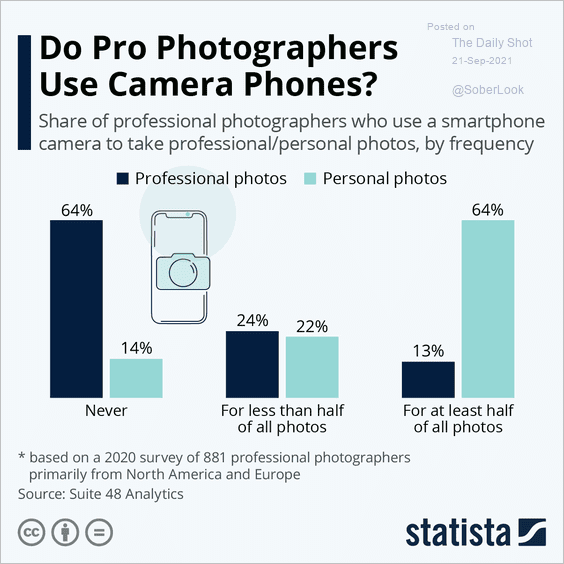 Source: Statista

11. All the dice in the figure below are perfect squares.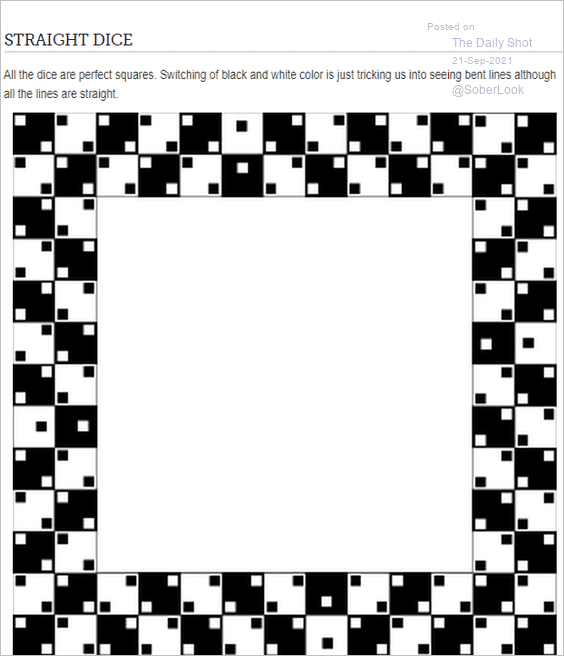 Source: BrainDen.com 
——————–
---