1. US Southwest drought (worst on record):


Source: @axios Read full article

2. Vaccine rollout since June:


Source: TS Lombard

3. The most surveilled cities in the world:


Source: Statista

4. Rising populism:


Source: BCA Research

5. The Merkel era: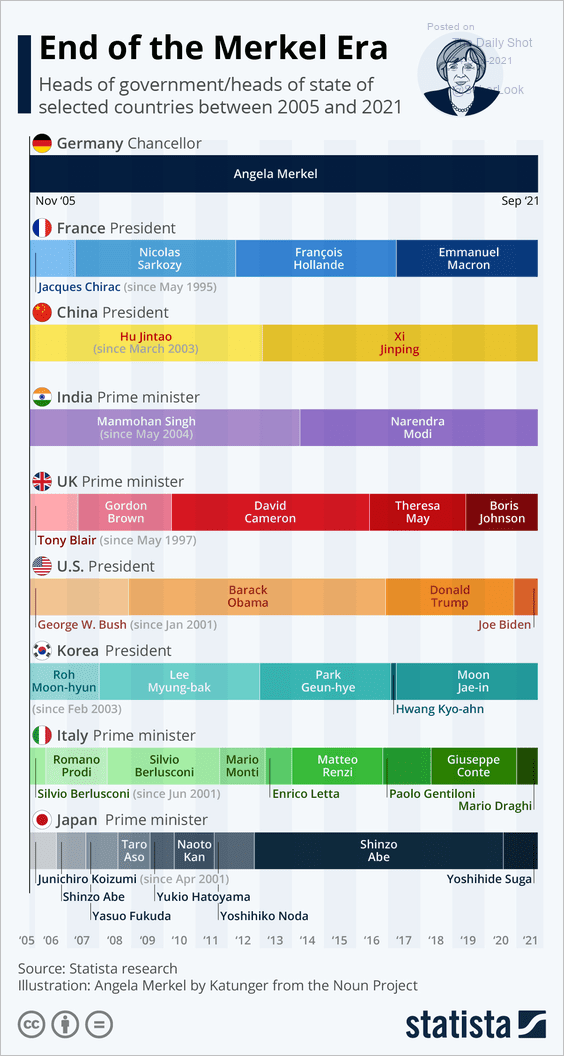 Source: Statista

6. Global military spending: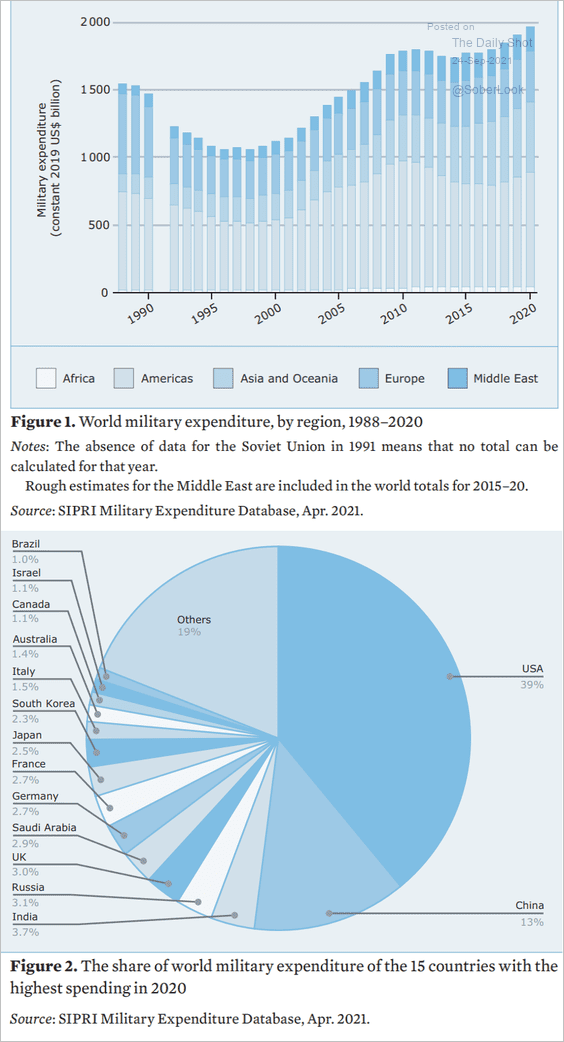 Source: SIPRI

7. US new college graduates' diverging incomes: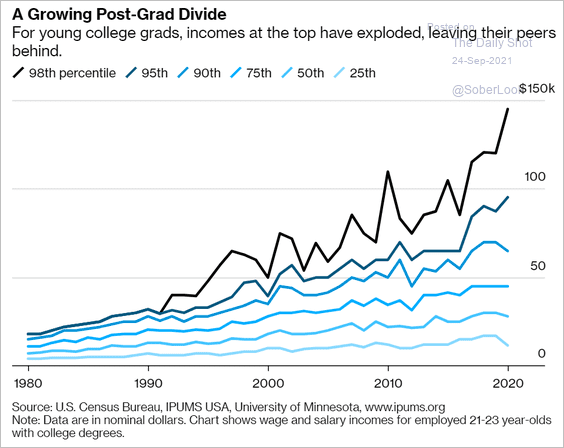 Source: @wealth Read full article

• Incomes by educational attainment: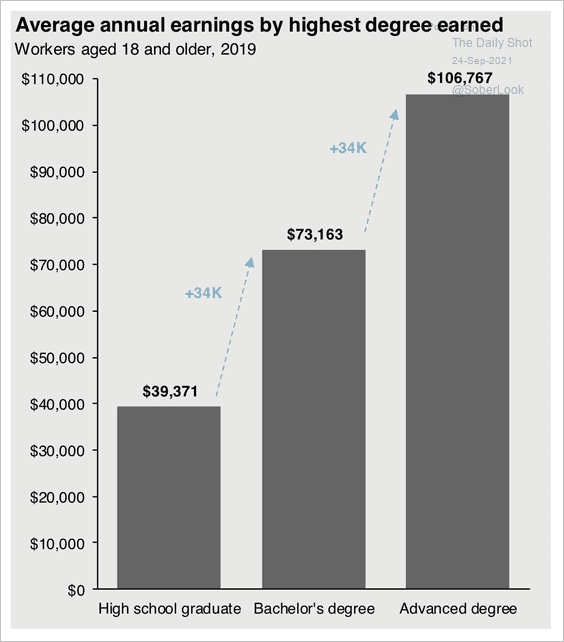 Source: J.P. Morgan Asset Management
——————–

8. States that require kindergarten attendance:


Source: @statspanda1

9. Quality of JD programs during the pandemic: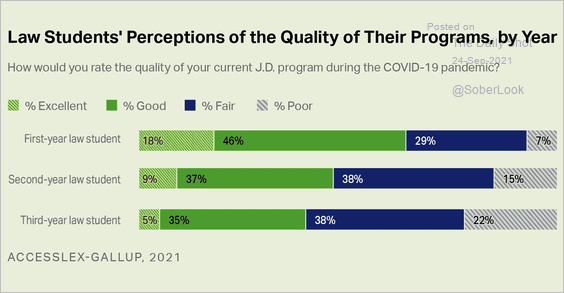 Source: Gallup Read full article

10. Visitors arriving in the US: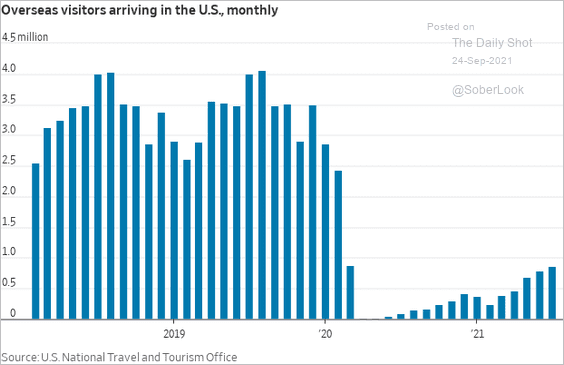 Source: @WSJ Read full article

11. Beer output by the largest brewers: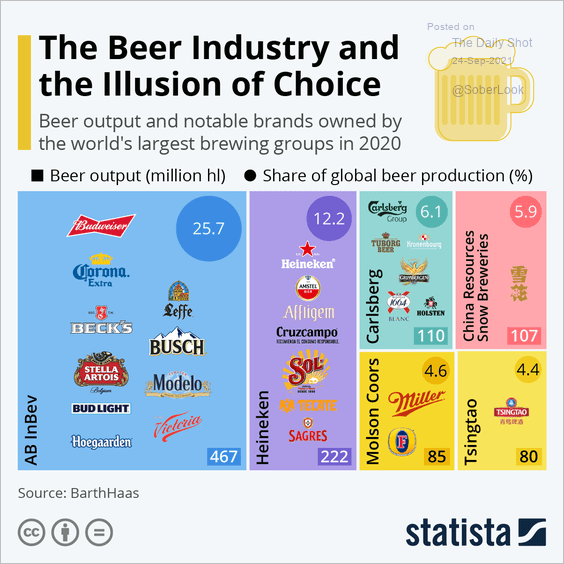 Source: Statista
——————–

Have a great weekend!
---