1. US inbound flights from Europe: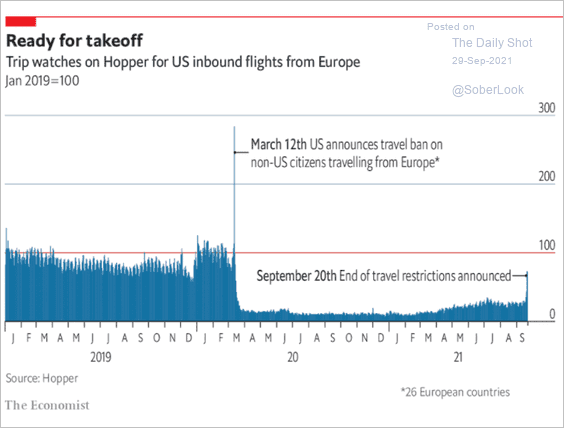 Source: The Economist Read full article

2. Apple's balance sheet over time: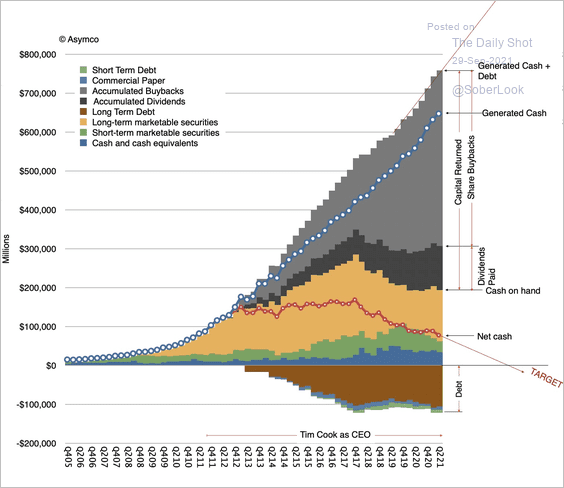 Source: @asymco

3. Companies that have gone public in 2021:



Source: Visual Capitalist Read full article

4. Locations of the world's largest 100 companies by market capitalization:


Source: Center for Data Innovation Read full article

5. Largest beef exporters: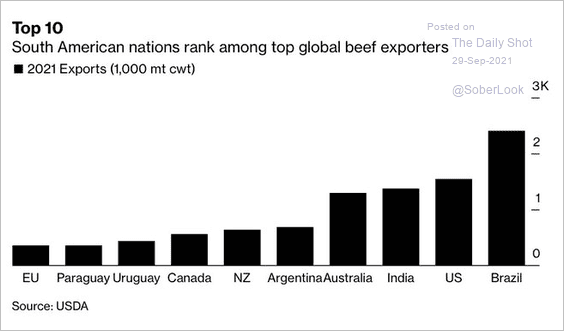 Source: @FarmPolicy, Bloomberg Read full article

6. US post-WWII debt burden:


Source: McKinsey Read full article

7. US private-sector financial assets as a percent of GDP: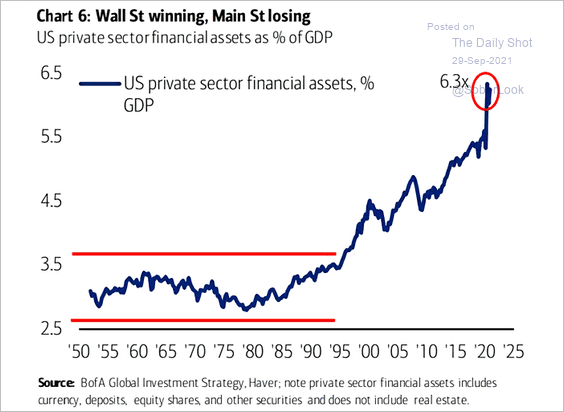 Source: @ISABELNET_SA, @BofAML

8. Will children be financially worse off than their parents' generation?


Source: Pew Research Center Read full article

9. Will over 225 million Americans be vaccinated by November 1st? The chart shows betting market odds.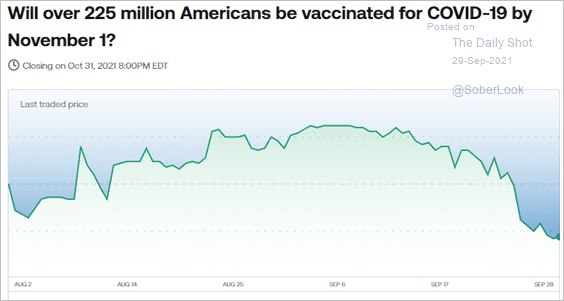 Source: Kalshi

10. Vaccinating children under 12: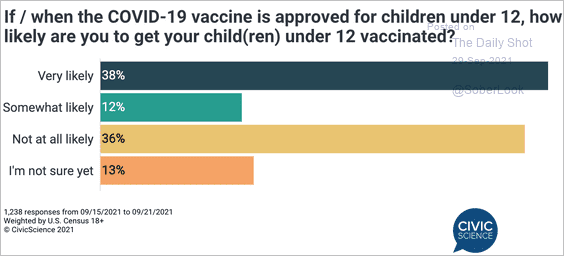 Source: @CivicScience

11. Most popular types of beer in the UK: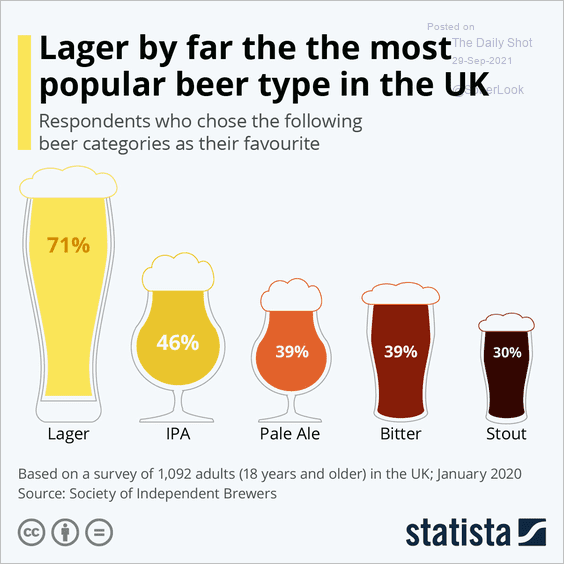 Source: Statista
——————–
---