1. Monthly payments per recipient via US federal programs: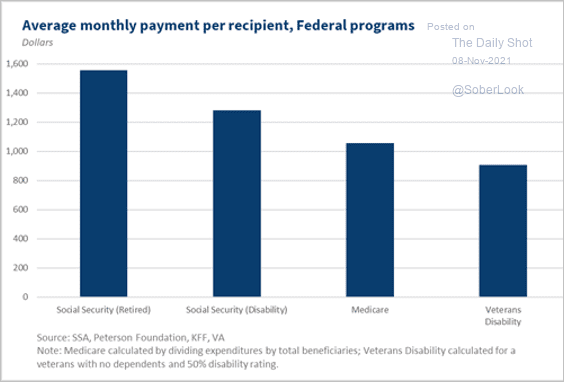 Source: The White House Read full article

2. US political ideology map: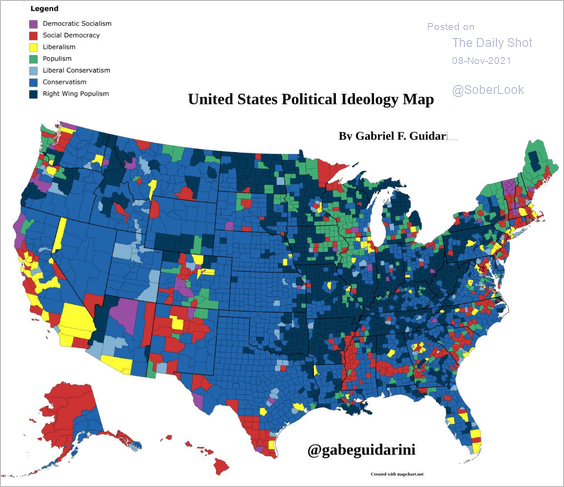 Source: @GabeGuidarini

3. Rising energy efficiency around the world:


Source: BCA Research

4. Mac computers as a share of Apple's revenue:


Source: Statista

5. Title count among major streaming services: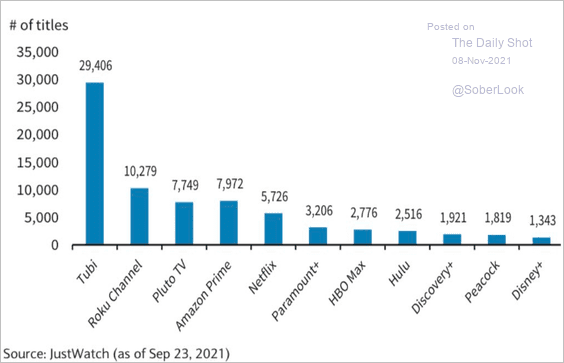 Source: Barclays Research; @carlquintanilla

6. The best cities for working remotely: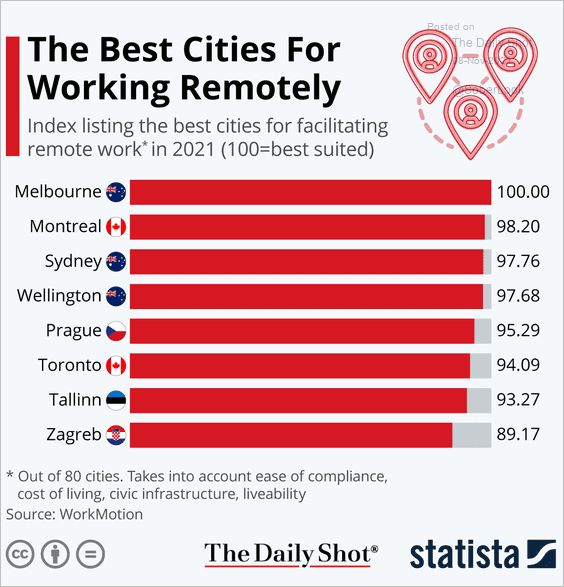 Source: Statista

7. Phillip Morris e-cigarette sales (share of total):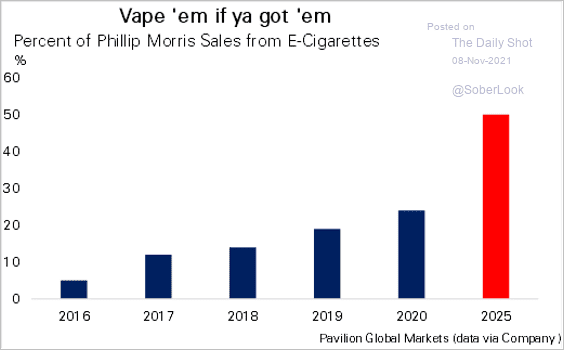 Source: Pavilion Global Markets

8. COVID impact on the performance of professional soccer players: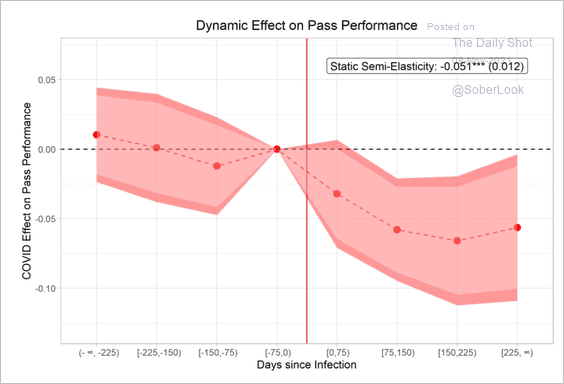 Source: @florianederer, @schmal_w, @jjreade Read full article

9. How far along are you in your holiday shopping?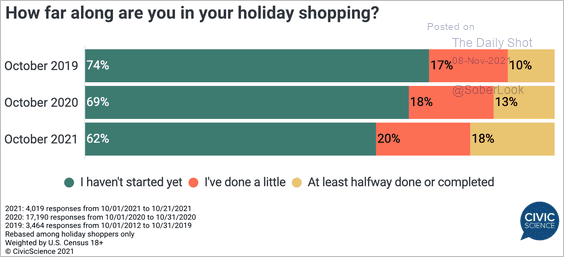 Source: @CivicScience

10. Most expensive Banksy artworks: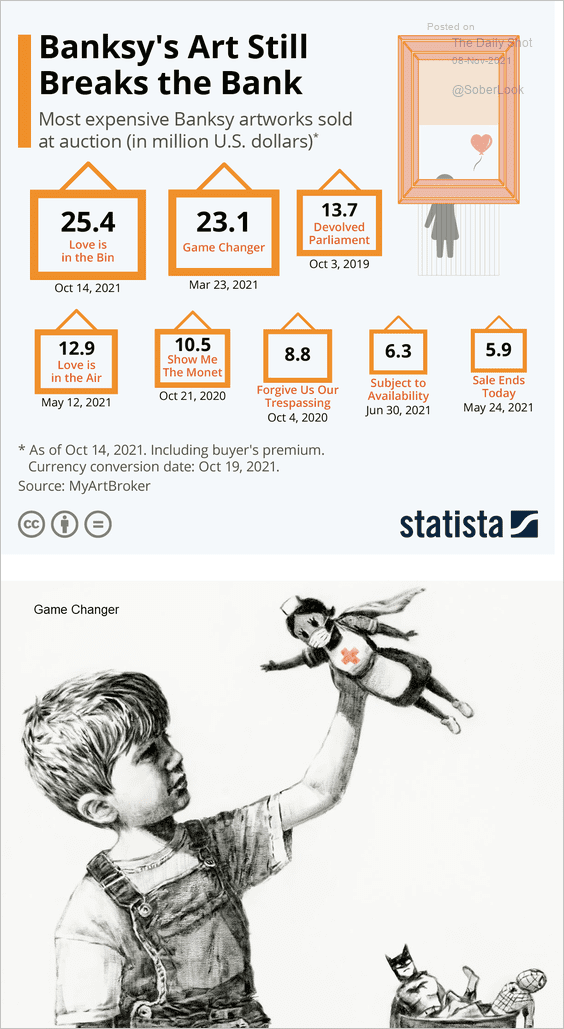 Source: Statista
——————–
---