If some or all images from The Daily Shot are not loading in Microsoft Outlook, try the following simple change in Outlook settings.
1. In Outlook, click "File":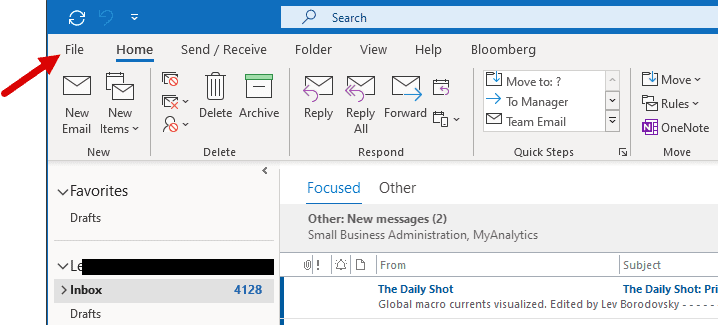 2. Click "Options":
3. Select "Trust Center" and click "Trust Center Settings":
4. Select "Automatic Download" and uncheck (deselect) "Don't download pictures automatically …":
5. Close and reopen The Daily Shot email.
---
We also recommend that you add TheDailyShot.com to the Safe Senders List in Outlook.
1. Open The Daily Shot email, click on the junk settings menu and select "Junk E-mail Options …":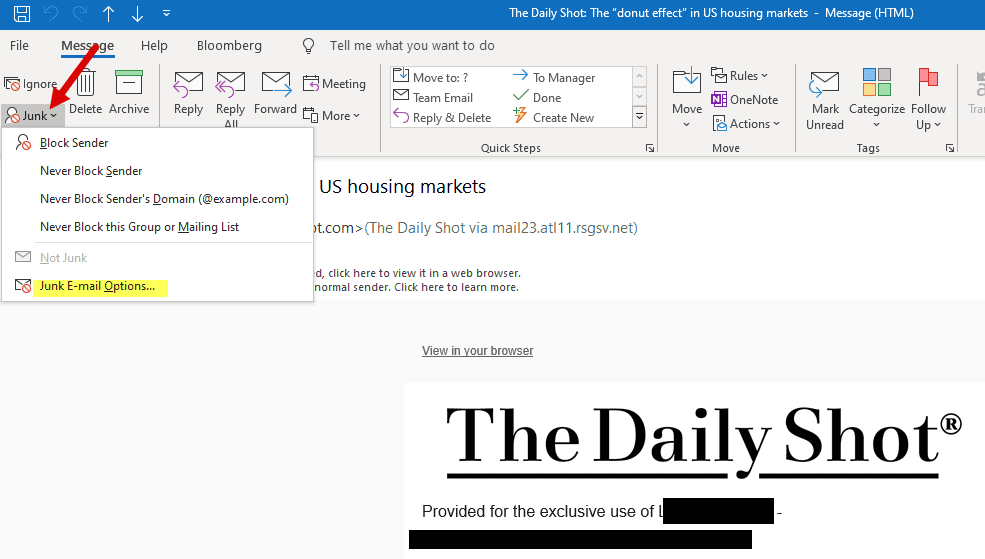 2. Select the "Safe Senders" tab, click "Add…", type "thedailyshot.com," and click OK.
---