1. What percentage of the biggest accounting firms' revenue comes from audit work?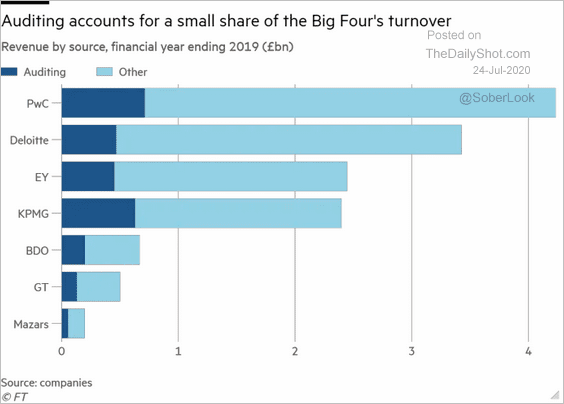 Source: @financialtimes Read full article

2. North Korea vs. South Korea military stats: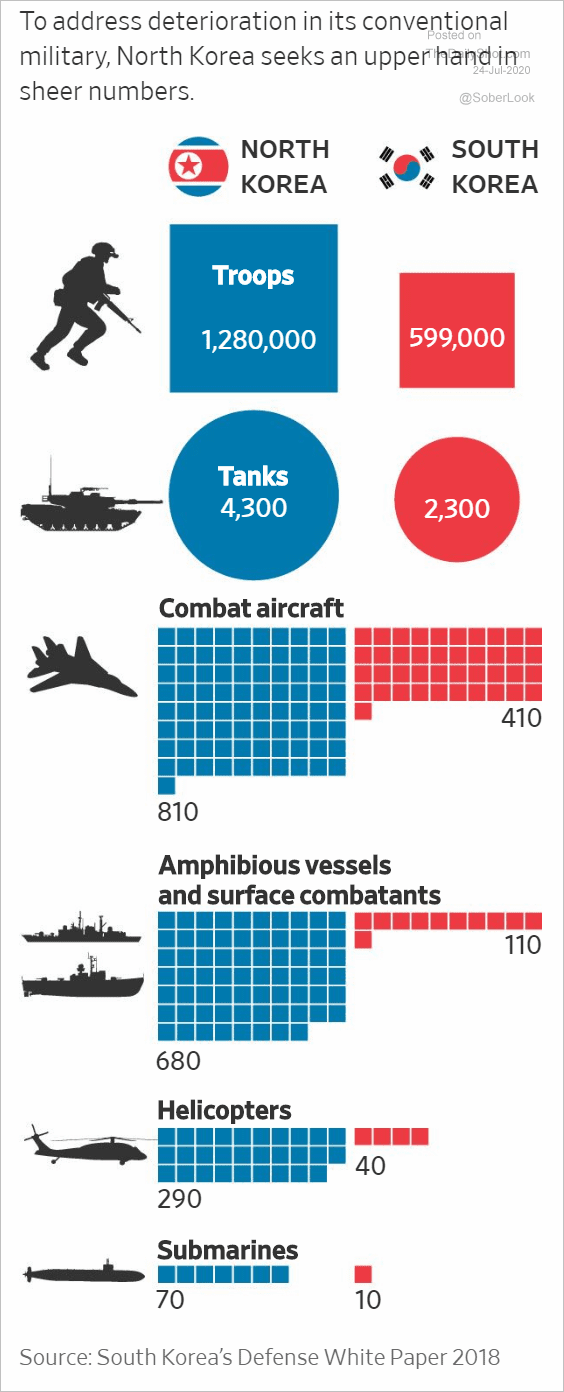 Source: @WSJ Read full article

3. Views on different global security issues:


Source: @adam_tooze Read full article

4. CO2 reductions needed to curtail global warming:


Source: IIF

5. The impact of US voter turnout on 2020 presidential elections: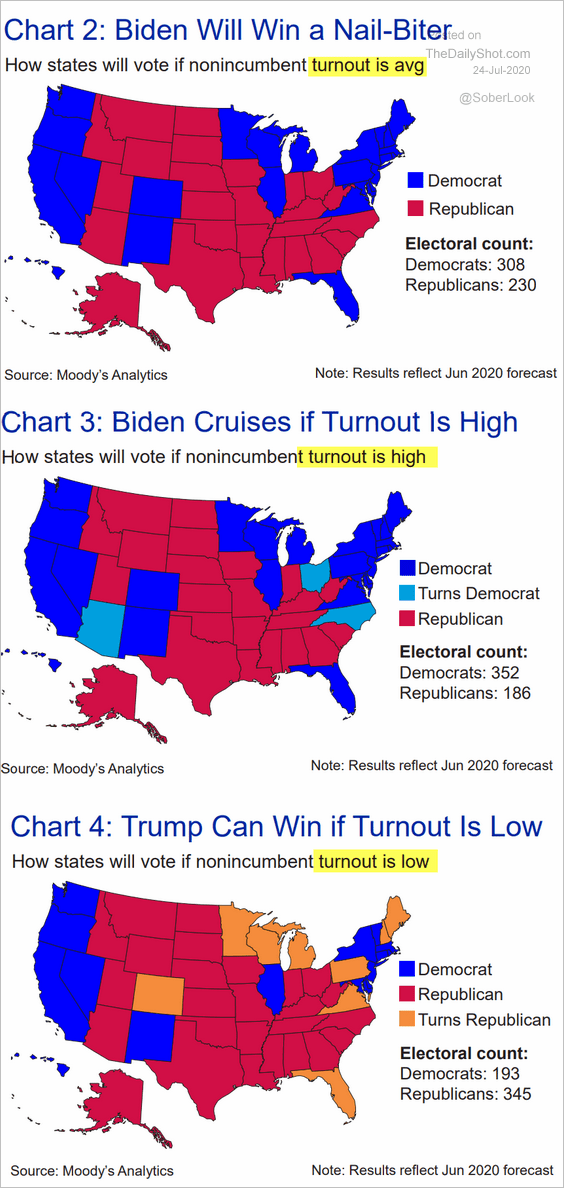 Source: Moody's Analytics

6. Views on immigration: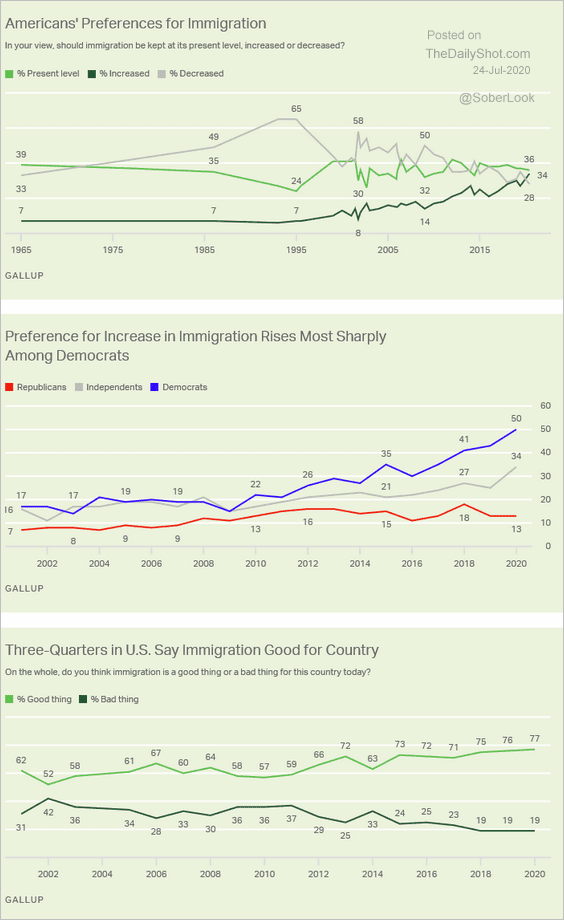 Source: Gallup Read full article

7. Views on voice technology:


Source: @MorningConsult Read full article

8. Video game streaming:


Source: @chartrdaily

9. The survival curve in London and the countryside during the 1730s (80% of Londoners didn't make it to 45):.


Source: @MaxCRoser Read full article
——————–

Please note that The Daily Shot will no longer be published by The Wall Street Journal beginning on August 1. The Daily Shot will still be available as an independent publication. If you would like to continue to receive The Daily Shot, you can get more information on how to subscribe here.

Have a great weekend!
---