1. Most dangerous jobs:



Source: Teletrac Navman

2. Ethical ratings of medical professionals:


Source: Gallup Read full article

3. Vaccine side effects: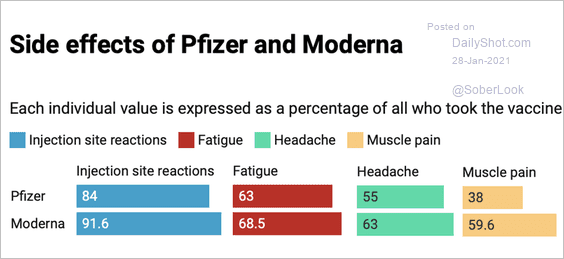 Source: r/dataisbeautiful

4. COVID deaths vs. testing (each dot represents a country):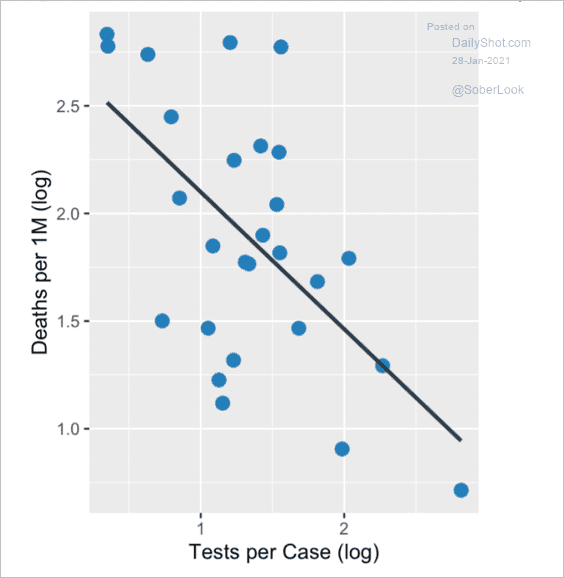 Source: Kannoth, Kandula, Shaman Read full article

5. Vaccine financing: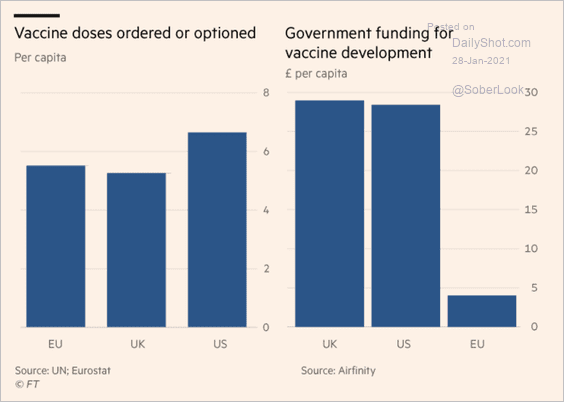 Source: @financialtimes Read full article

6. The Human Development Index in the US: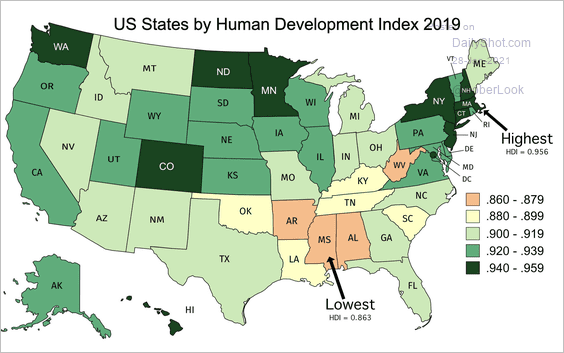 Source: Reddit

7. Interest in Navalny's YouTube channel: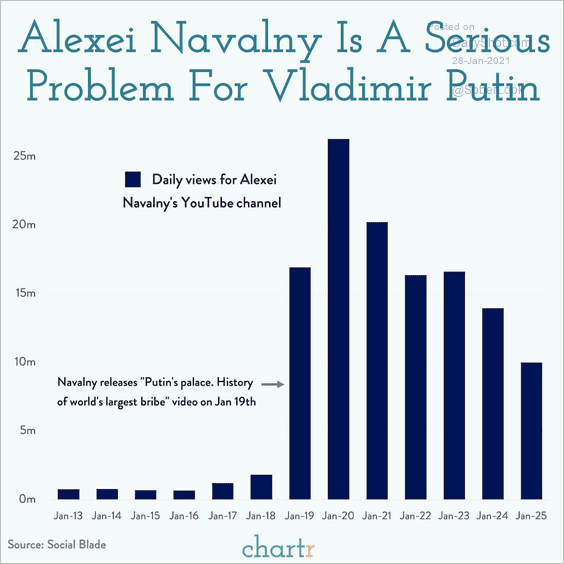 Source: @chartrdaily

8. What has been going on with GameStop?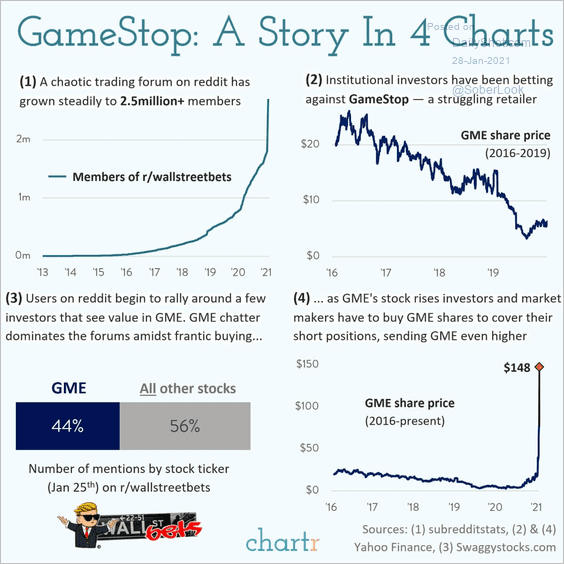 Source: @chartrdaily

9. Time allocation before and after having a baby: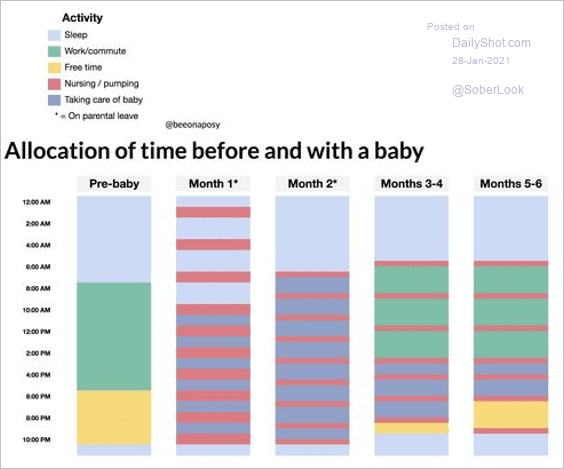 Source: Workingmother.com Read full article
——————–
---