1. Expecting a salary bump: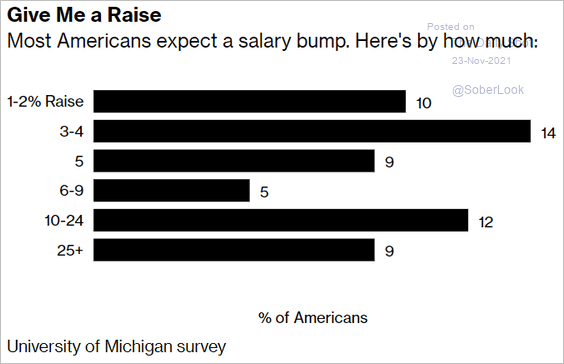 Source: Bloomberg Read full article

2. Bachelors vs. high school degree – wage growth ratio: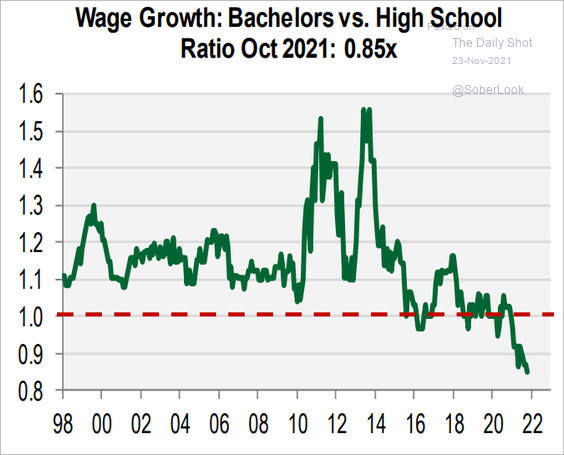 Source: Cornerstone Macro

3. Employment by educational attainment:


Source: @WSJ Read full article

4. US patents by community type:


Source: NBER Read full article

5. Ransomware attacks by sector: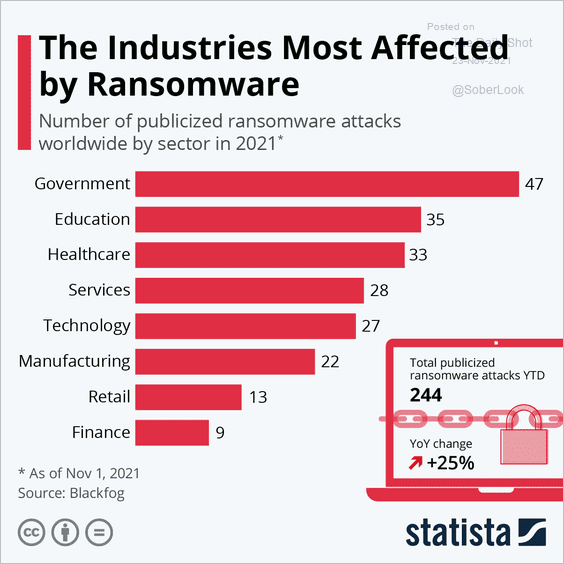 Source: Statista

6. Vaccination rates in young children: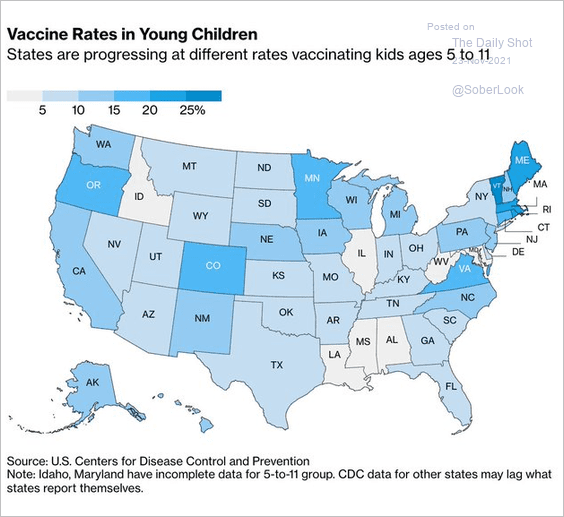 Source: @BBGVisualData Read full article

7. US consumer spending in November: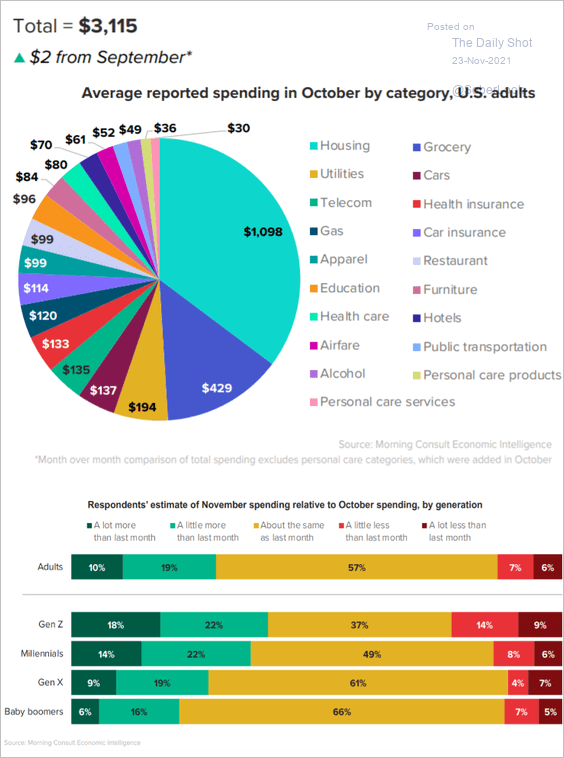 Source: Morning Consult Read full article

8. Holiday shopping: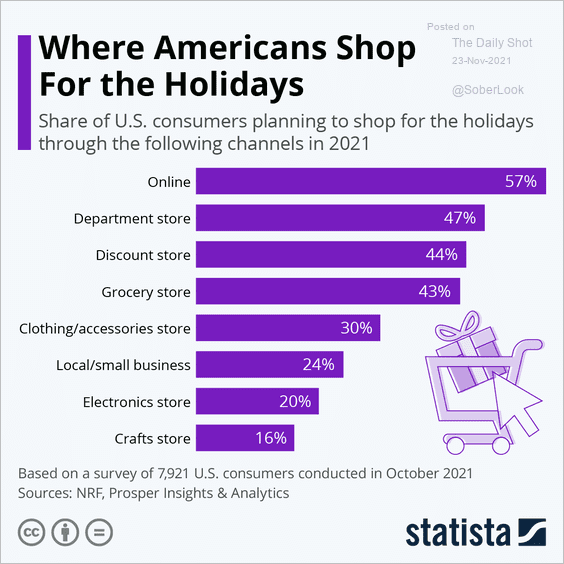 Source: Statista

9. US stocks' outperformance vs. the rest of the world: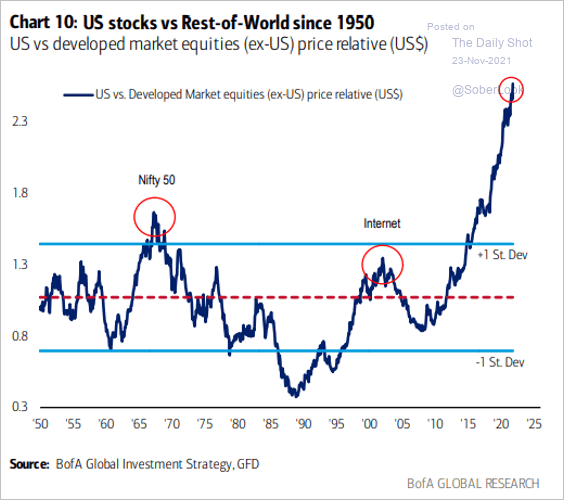 Source: BofA Global Research

10. Running a few minutes late:


Source: @YouGovAmerica
——————–

The next Daily Shot will be out on Monday, November 29th.

——————–
---