1. COVID-19 symptoms vs. cold and flu:



Source: The Guardian Read full article

2. Search activity for COVID symptoms in the US (by region):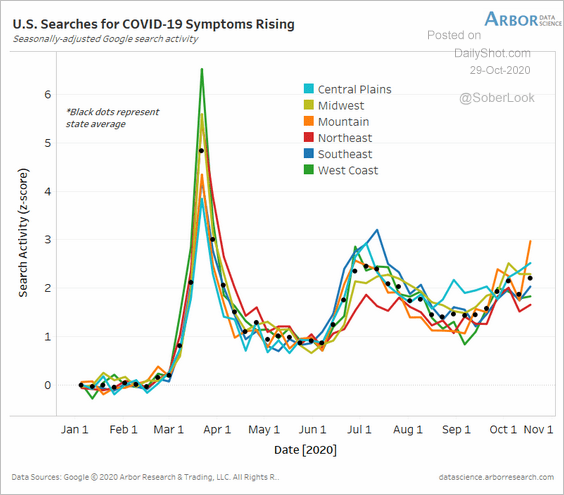 Source: Arbor Research & Trading

3. Countries that were most impacted by the pandemic earlier in the year got hit the hardest in the latest wave of invections.


Source: @MaxCRoser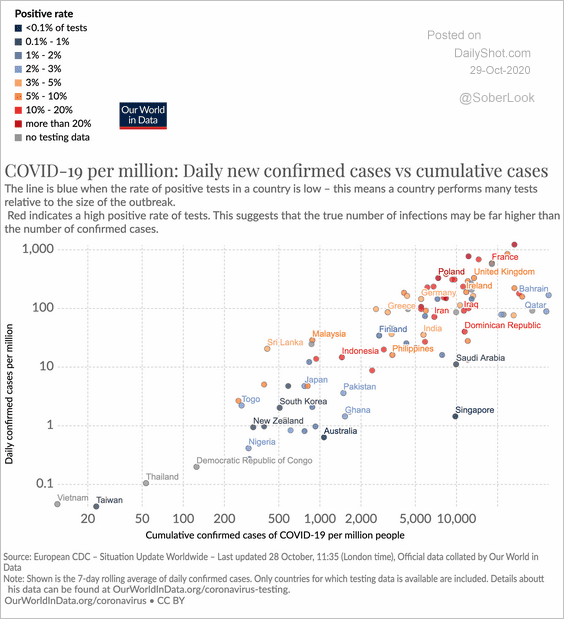 Source: @MaxCRoser
——————–

4. Terrorist threats to the homeland: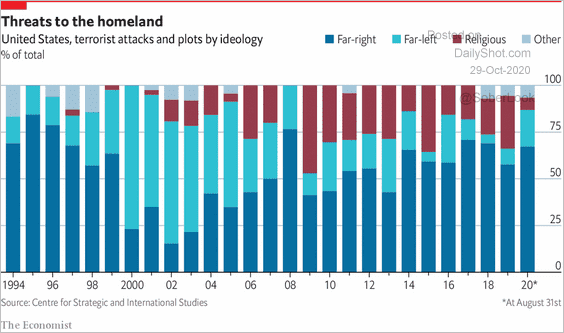 Source: The Economist Read full article

5. US arms sales:


Source: TS Lombard

6. US prison death rates (before COVID):


Source: Reuters Read full article

7. The pivotal role of Pennsylvania in the presidential election: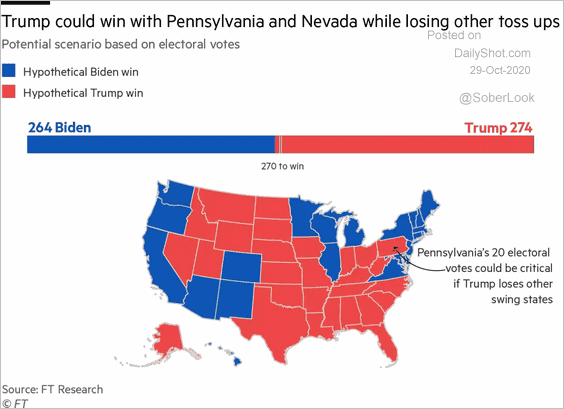 Source: @financialtimes Read full article

Betting market odds: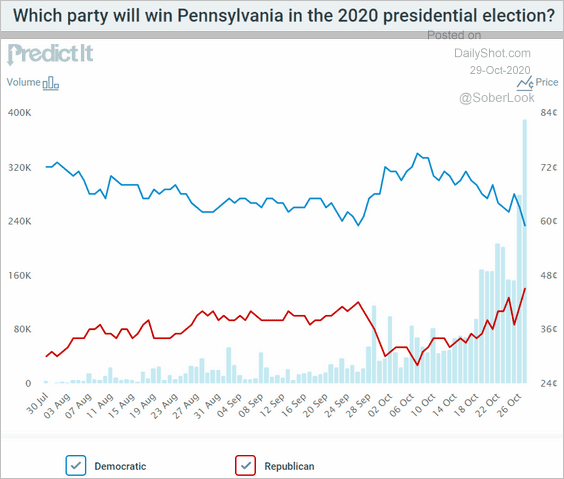 Source: @PredictIt
——————–

8. The search engine market: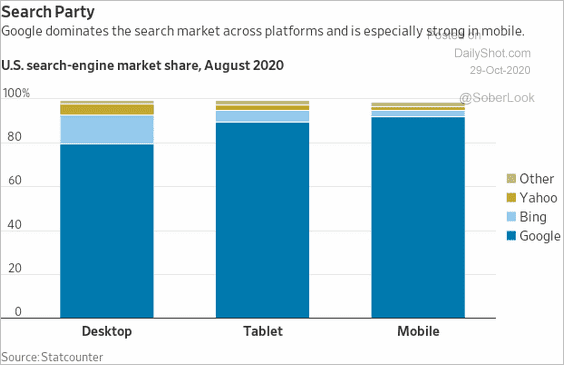 Source: @WSJ Read full article

9. Preferred playing cards in European countries: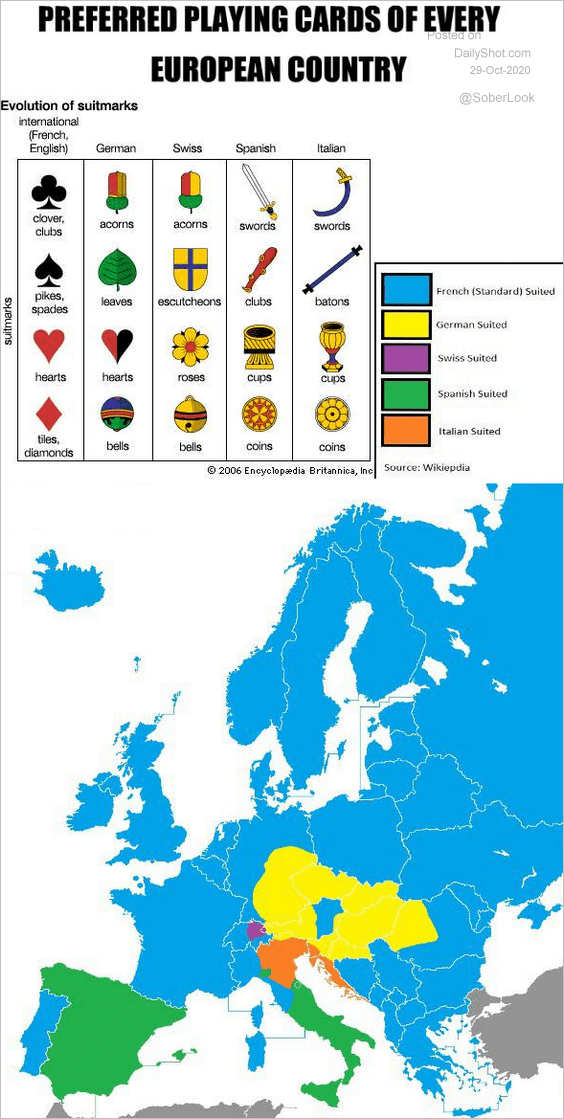 Source: @simongerman600 Further reading
——————–
---