1. Electric vehicle sales (market share):


Source: @business Read full article

2. Small business revenues by NYC borough:


Source: Office of the New York City Comptroller, @adam_tooze Read full article

3. Apartment rents in select cities:


Source: Wells Fargo Securities

4. Commercial buildings floorspace by principal activity: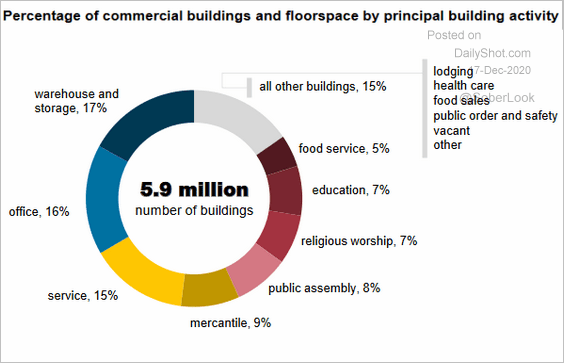 Source: @EIAgov Read full article

5. US COVID-related hospitalizations.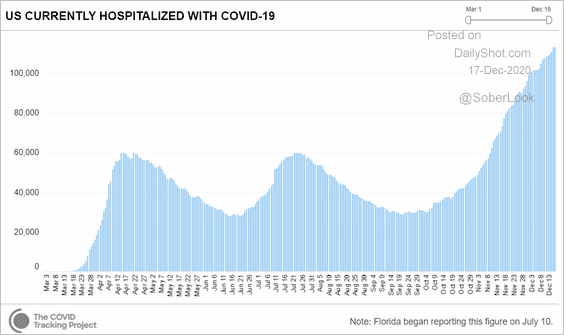 Source: CovidTracking.com

6. US COVID case projections:


Source: Moody's Analytics

7. Views on income inequality:


Source: @axios Read full article

8. Presidential vote in US counties with the highest median income: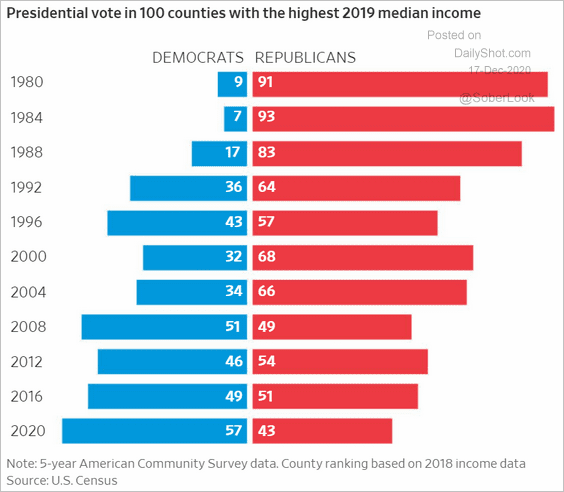 Source: @WSJGraphics Read full article

9. US cheese consumption:


Source: @bopinion Read full article
——————–
---