1. Who Americans spend their time with, by age: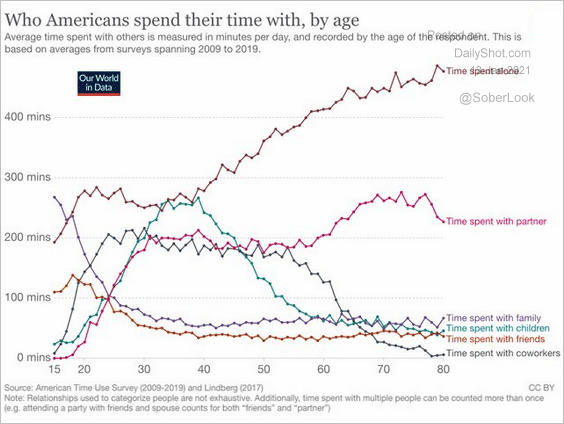 Source: @SteveStuWill, @EOrtizOspina, @OurWorldInData Read full article

2. Visualizing the most populous countries in the world: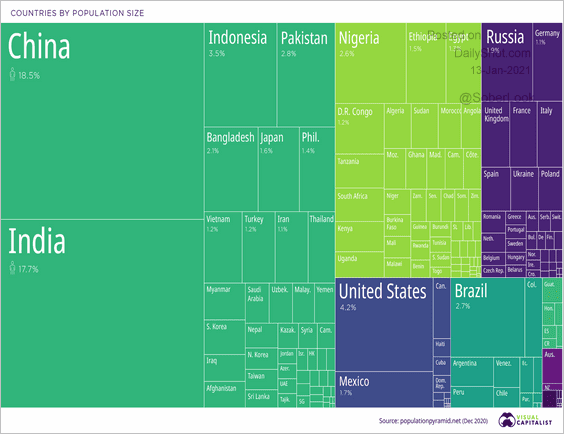 Source: Visual Capitalist Read full article

3. US young adults living with parents:


Source: @pewresearch

4. How North Koreans get their news: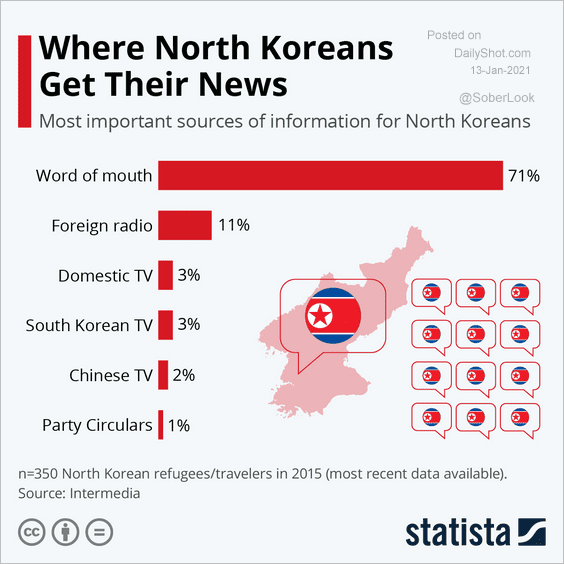 Source: Statista

5. Tobacco product usage by US children: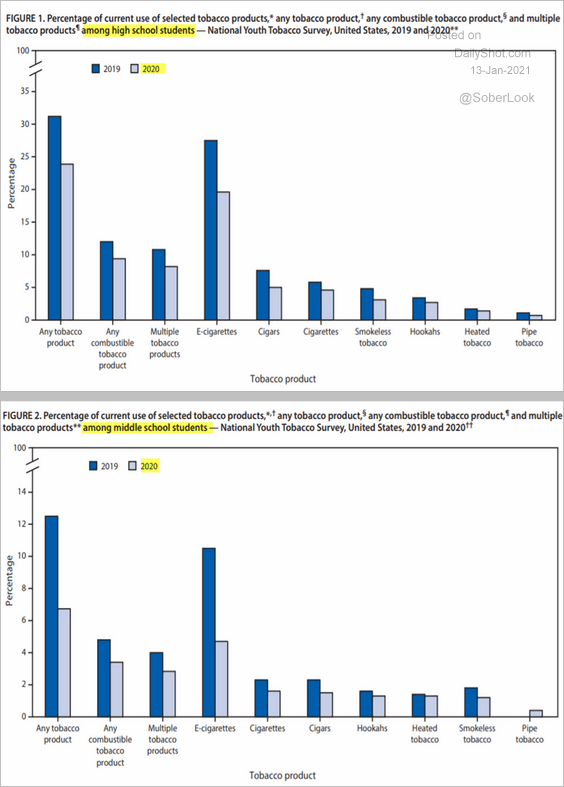 Source: CDC

6. Should healthcare workers be required to get the vaccine?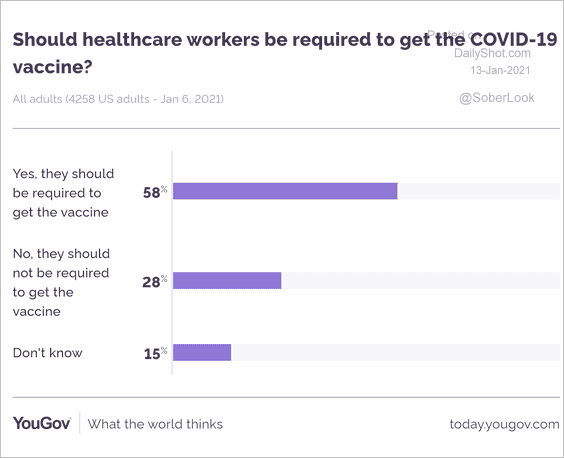 Source: YouGov

7. Americans' willingness to be vaccinated:


Source: Gallup Read full article

8. Mental health in 2020:


Source: Statista

9. US urban households without running water:


Source: Statista

10. How do people around the world spend their time?


Source: Our World in Data Read full article
——————–
---