1. Container shipping rates:


Source: @benbreitholtz

2. The global supply chain crisis illustrated with a box of fertilizer:


Source: @business Read full article

3. BNPL (buy now pay later) vs. credit card users: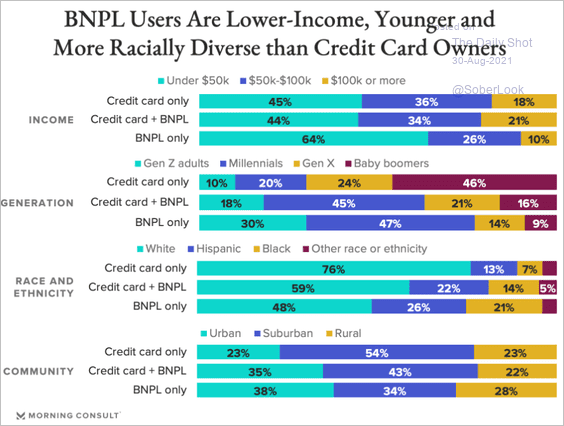 Source: Morning Consult Read full article

4. Buying counterfeit luxury goods:


Source: Statista

5. Changes in superstore visits vs. 2019: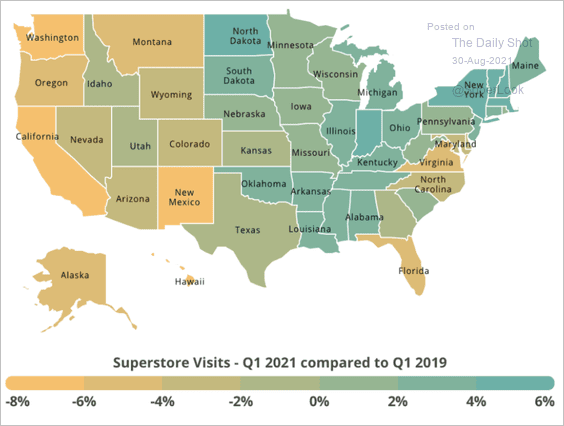 Source: Placer.ai Read full article

6. McDonald's visits vs. 2019: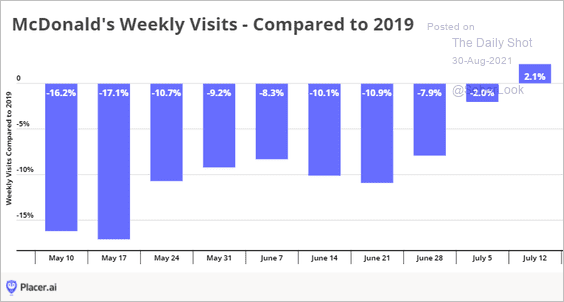 Source: Placer.ai

7. Costliest US hurricanes (Ida could cost as much as $40bn):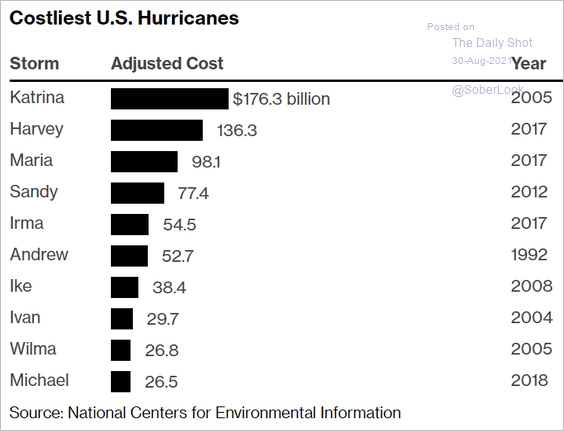 Source: Bloomberg Read full article

8. CO2 emissions by ship type: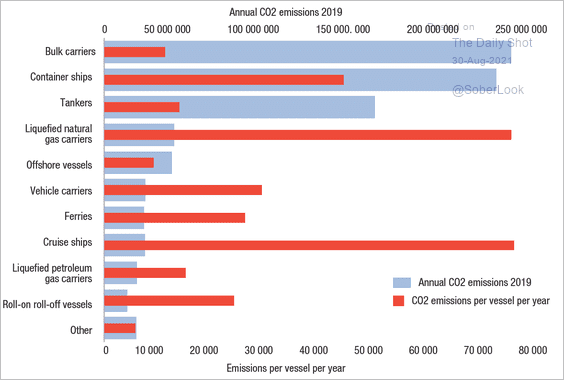 Source: UNCTAD Read full article

9. US foreign deployment of troops:


Source: BCA Research

10. A few heavy storms or pouring all the time?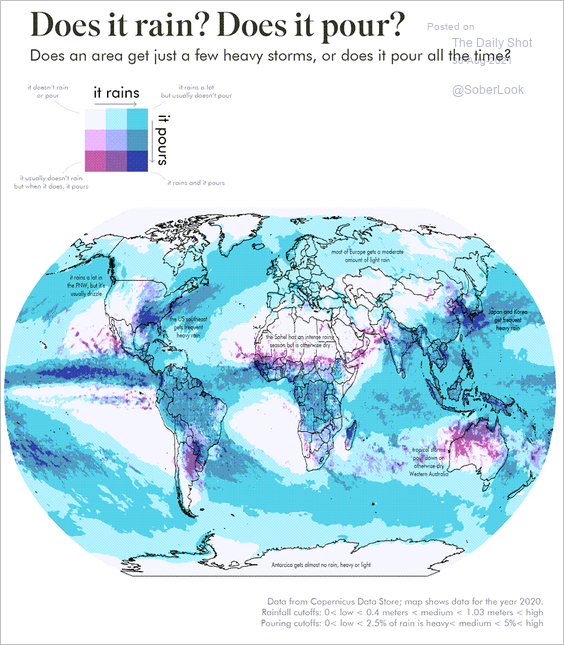 Source: @simongerman600, @erindataviz Read full article
——————–
---