1. Companies slashing travel budgets: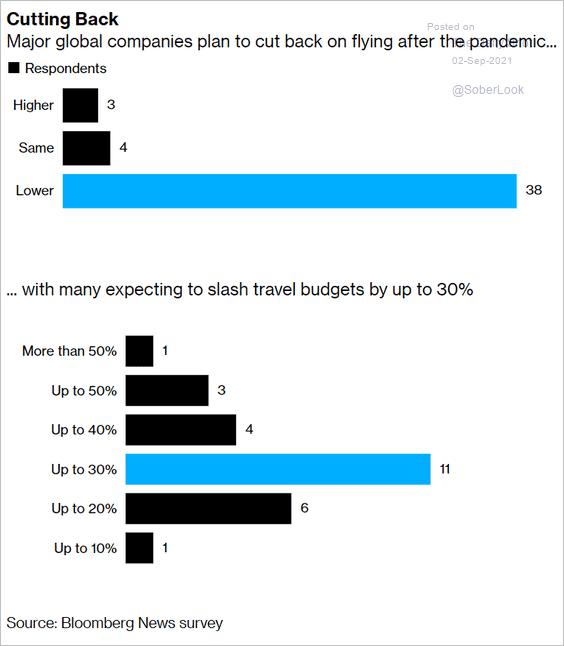 Source: @business; h/t @DiMartinoBooth Read full article

2. The world's most expensive cities for construction:


Source: Statista

3. US almond production: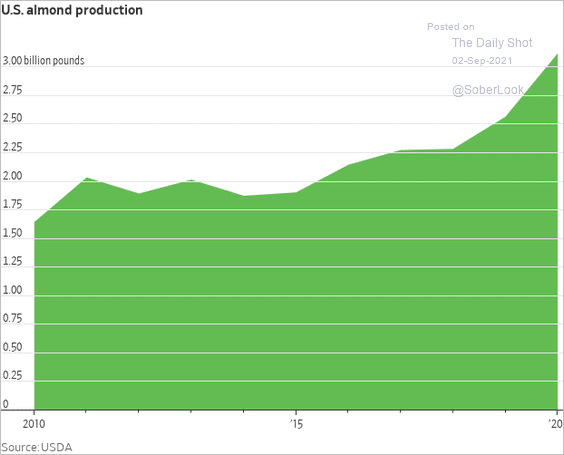 Source: @WSJ Read full article

4. Vegas is back: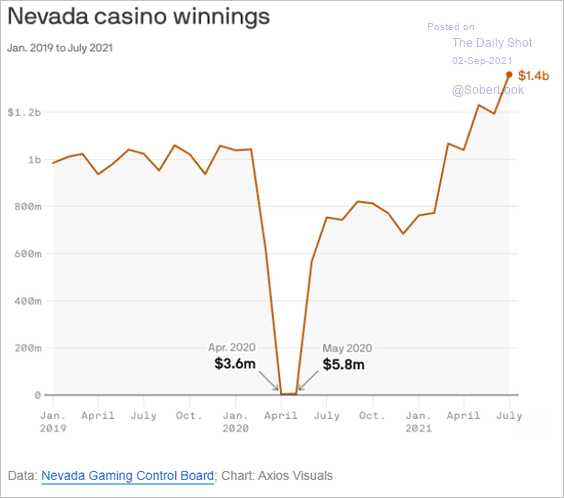 Source: @axios

5. US COVID relief packages' impact on a family of four: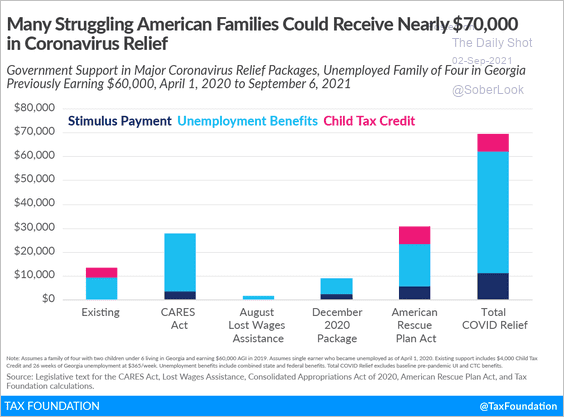 Source: Tax Foundation

• Three-year change in US poverty rate: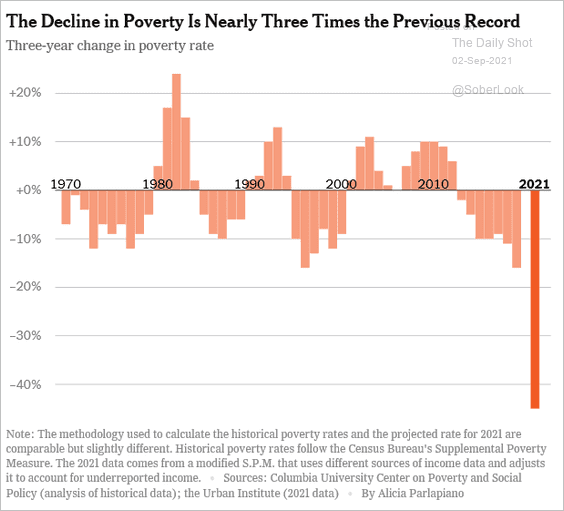 Source: The New York Times Read full article
——————–

6. US supermarket and restaurant wages: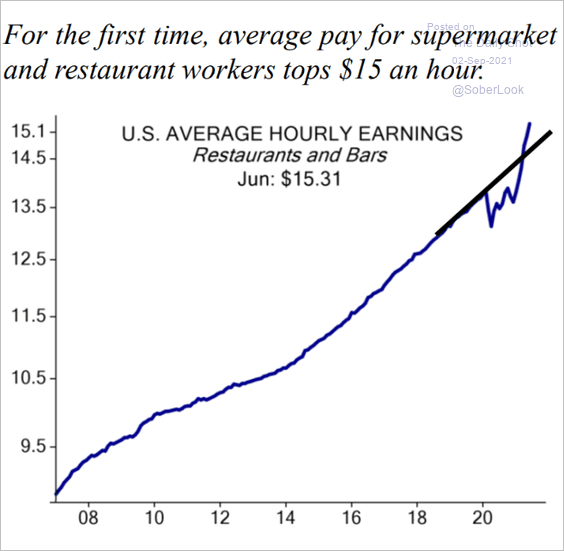 Source: Evercore ISI

7. The US federal budget: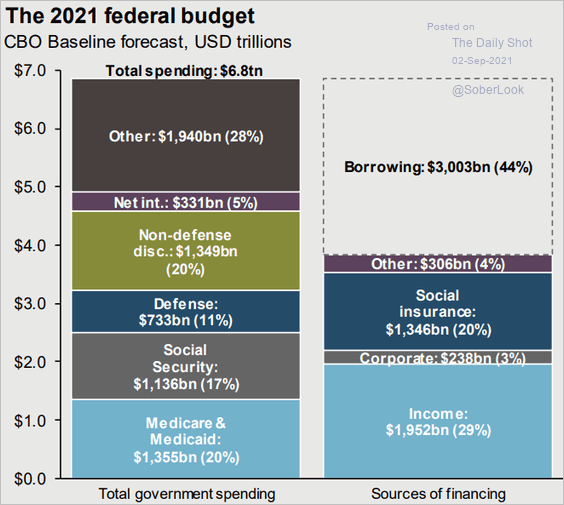 Source: @JPMorganAM

8. Manufacturing employment in advanced economies: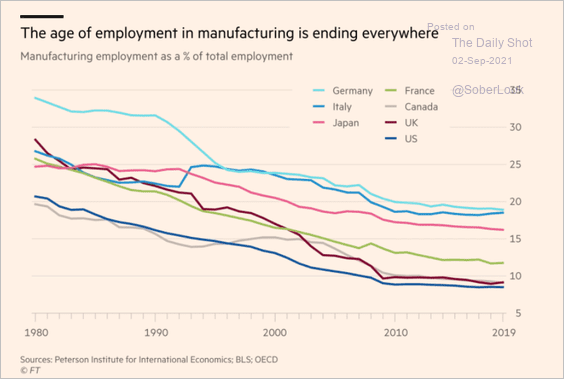 Source: @financialtimes Read full article

9. The Taliban's new arsenal:


Source: @NoahCRothman Read full article

10. US voters' concerns about security: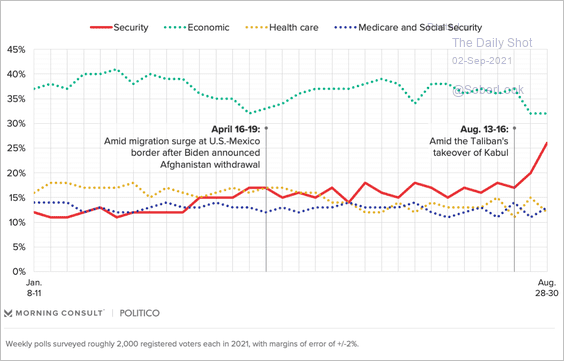 Source: Morning Consult Read full article

11. Actors with the highest swear count: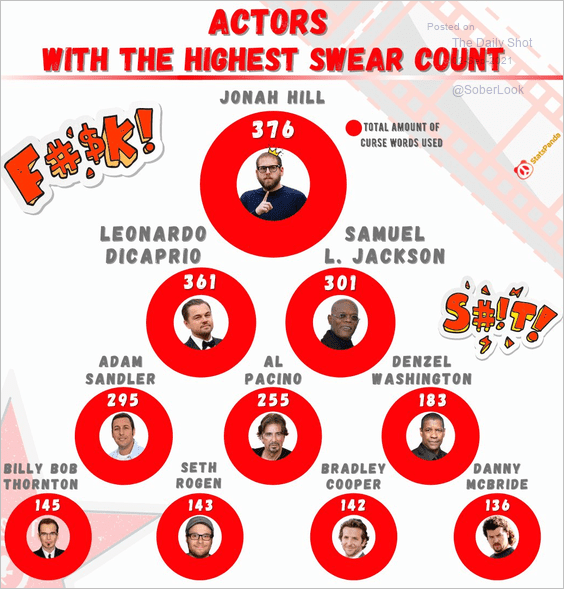 Source: @statspanda1
——————–

The next Daily Shot will be out on Tuesday.

Have a great weekend!
---